Guide on How to Add Your Website to Google Search Console
Marketers always want to dig deep into their website's statistics. With the way online trading is skyrocketing, knowing users is the foremost concern. Questions like "what are you ranking for" and "how many users are you converting" is a must answer. Thankfully Google has given us a search console tool that can help you identify factors to improve site rankings by giving you accurate stats. Read on to know how to add your website to Google Search Console.
What is Google Search Console?
Google Search Console, also known as Google Webmaster Tools, is a free tool and service to all the website owners. It helps you measure your WordPress website's traffic and performance across multiple devices. Here are some problems that Google Search Console solves for website owners.
Unearth Search Terms for Your Website: Google Search Console is the cousin entity of Google Analytics. Where Google Analytics gives you insights about your user demographics, Search Console helps you dig deeper into the search queries.
Index Your Webpages at Clicks: Apart from knowing the search terms you rank for, the Search Console also helps you manage your domain on Google. You can verify your domain as a legit property on Google and help them index your pages. You can manually request google bot to crawl your pages instantly and index them on Google search.
Know What's Broken, Mend It: Google Search Console offers a great deal of insights about broken links on your website. Remember, broken links are toxic to your SEO efforts. Moreover, the Search Console categorizes broken links according to 404 errors, 500 internal errors, and 301 redirects.
How Does It Work on Mobile: With handy mobile devices, a lot many users are searching answers on Google. That's why Google uplifts the websites that are more mobile friendly. Google Search Console gives insights about responsiveness of your pages to make them better on mobile devices.
How to Add Your Website to Google Search Console?
Thus, below is a detailed guide showing how to set up a Google Search Console to your website. The steps are as follows:
Set Up Google Search Console
You first need to log into your Google Analytics account. If you don't have one, here's how to set up Google Analytics for your website.
On the Google Analytics homepage, click the "Admin" button present on the bottom-left corner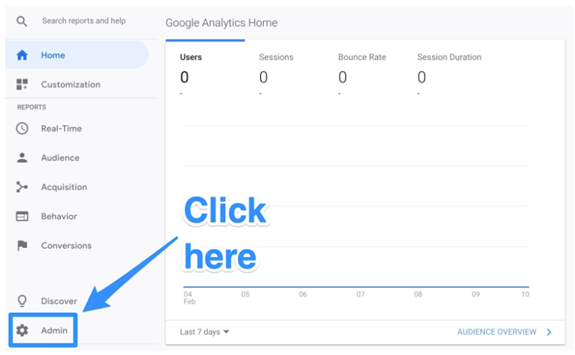 Find a property column, under which, click on "Property Settings".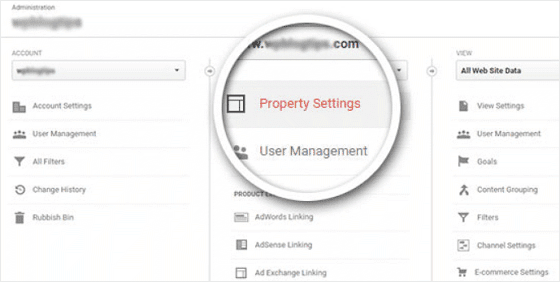 Then, scroll down to the bottom of the screen and click on the "Adjust Search Console" button.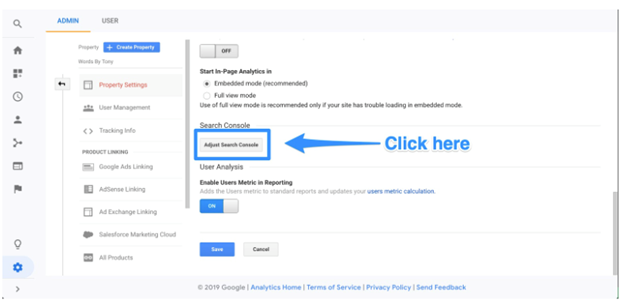 On the next screen, click the "Add" button.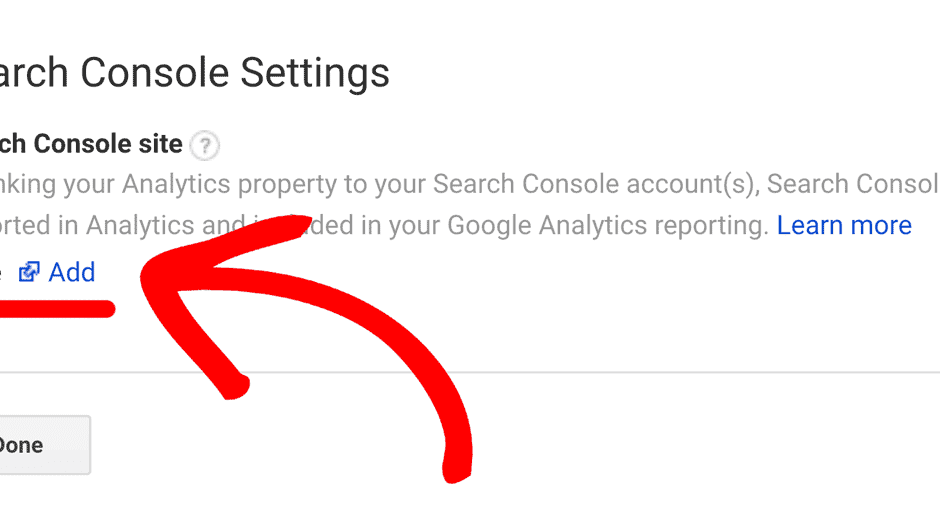 A screen will appear which will show all your websites.
Select the website you want to add and click the save button.
Verify Your Website on Google Search Console
Before seeing your site's Search Console data, you need to prove to Google that you are the site's owner. Therefore, go to Google Search Console and sign in with your Google Analytics account.
Click on the "Add a Property" button.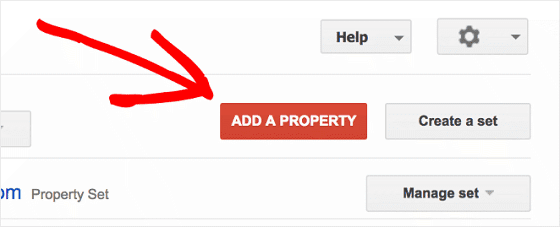 Add the URL of your website and then click on the "Add" button.

Under the "Recommended Method" tab, click on the red "Verify" button.
A success message will appear once the verification is done.
You will see a success message, once the verification is done.
Your website is now ready. You can now begin your search console data.
Now, Google will start tracking your data even before the site verification that you are the real site owner.
Alternate Method – GSC Verification
Verifying your site allows you to confidential information about a website's app's or performance. Verification gives a particular user control over a particular property, therefore you should have at least one verified owner per GSC property. Now, there are certain methods of GSC verification, They are as follows:
HTML file upload: You can upload a verification HTM file to a particular location of your website.
Domain name provider: You need to sign in to your domain registrar and need to verify your site directly from GSC or ADD a DNS TXT or CNAME record. Domain registrar example: GoDaddy, eNom etc.
HTM tag: You need to add a <META> tag to the <HEAD> section of a particular page's HTML code.
Google Analytics tracking code: You need to copy the GA tracking code and should use it on your site. You will see an 'edit' permission in GA for this option.
Google Tag Manager container snippet code: You need to copy the GTM container snippet code which will be linked with your site. Also, you will be needing to view, edit and manage container level permissions in GTM for this option.
View Your Google Search Console Data
To see your Google Search Console data you need to go to your Google Analytics account and need to go to acquisition.
Click on the search console option.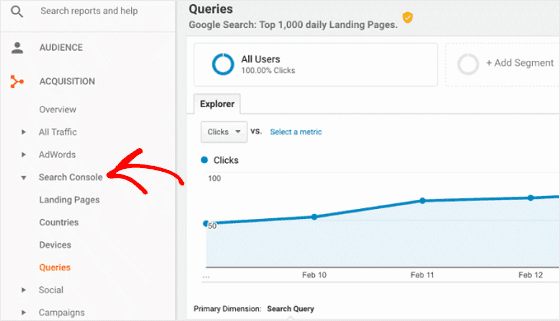 Thus, you will then be able to check data related to landing pages, devices, queries and countries.
Your website is now connected to Google Search Console. You can also log in and see things such as:
Internal links as well as links to your site
Your index status
Your site appearing in SERPs
Crawl errors
Benefits of Google Search Console
Using Google Search Console will help you to understand your website's performance in a more organized manner. It ensures that Google has access to your website's content and helps you in observing the spam issues to keep your site clean. It also helps you to submit new content and allows you to remove the old content.
Things You Can Do with Search Console
With Google Search Console there are a number of things you can see or do.
Deleting or hiding content from Google, so it does not appear in your search results.
Looking into the search queries which help in showing your site on the search results.
Seeing which and what other sites are linked to your site.
Finding out which queries create the most traffic to your site.
Submitting new content for indexing.
Adding a sitemap.
Finding out your mobile site to create traffic to your site.
Finding and fixing common malware and spam issues.
Bottomline
Thus, using Google Search Console helps you in easily observing and solving the cases of server errors, site load issue problems and security issues problems such as hacking and malware. Hence, you can thus use it to maintain or adjust your website and can make your performance better by knowing the insights.