A Complete Guide on How to Set Up Google Analytics
Do you want to install Google Analytics in WordPress? Here's a detailed guide about how to set up Google Analytics for your website. It is one of the best ways to know the actual traffic status of your users and how they communicate with you. It also helps in building your steps for success.
What is Google Analytics?
Google Analytics is a web analytics service that is offered by Google that mainly tracks the website's traffic and is initially a platform inside the Google marketing platform brand. It is one of the most used web analytics services on the web.
Why is Google Analytics Important?
Google Analytics is one of the most powerful and useful tools which provides essential information to you regarding your website performance and its users. You can collect individual page traffic, websites your leads came from, etc. By gaining these insights you will tend to know your visitors more leading to better Management. Google Analytics provides several vital information about your website; you can add event tracking with Google Analytics.
Key Reasons to Set Up Google Analytics
You can access an automatic collection of data
You can create customized reports
Google Analytics can be easily integrated with other tools and platforms
It has the ability to measure the internal insights of your website
It helps you by visualizing the reasons for low website traffic
You will know more about your users with its multiple audience insights
It helps you to target and understand social platforms to increase website traffic
It helps you to understand the type of content you post
Most importantly helps you to check and achieve your goals
It is free and can be accessed to all
How to Set Up Google Analytics on Your Website?
You can set up Google Analytics onto your website multiple ways like you can set up Google Analytics with MonsterInsights. Now, as you know the benefits and the key reasons for it, let's start on how to install Google Analytics for your WordPress website. The steps are as follows:
Set Up Google Tag Manager
Firstly, you'll need to create an account on the Google tag manager. Enter your account name and click "Continue".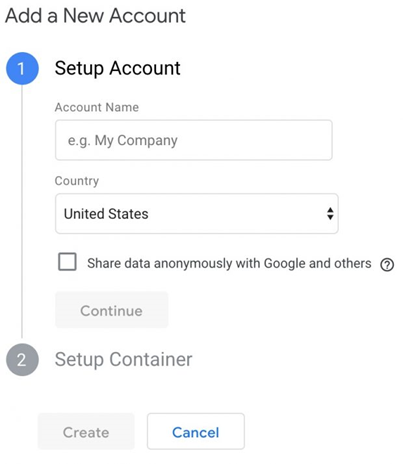 Secondly, you will set up a container that will contain all macros, rules and tags for your website. Give the container a name and then select the type of content it will be linked to.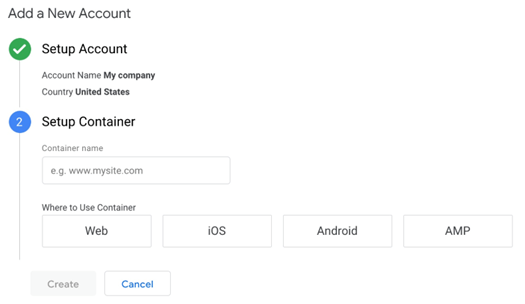 Click "create" and review and agree to the terms and conditions.
Then, you will get the container's installation snippet code, copy and paste the two snippet codes onto every page of your website. You can add it in the body and header files of your website's code.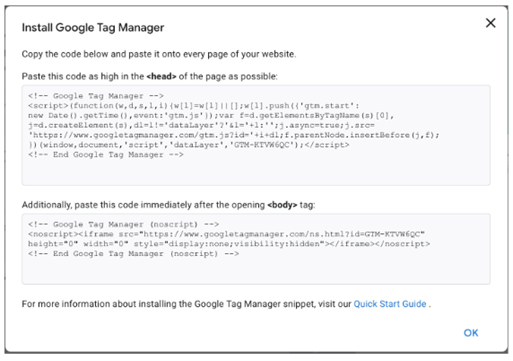 Create a Google Analytics Account
Open the Google Analytics account page and click on the sign up for Google Analytics to create a new account.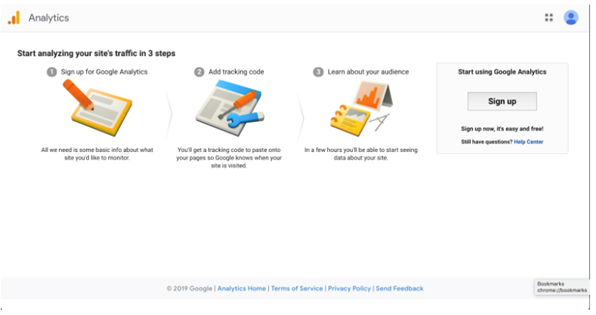 Enter your account name, your website's URL and your website's name. Also, select your industry category and the reporting time zone.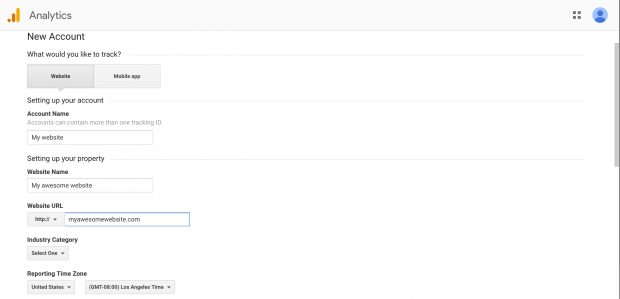 Accept the terms and services and get your tracking ID.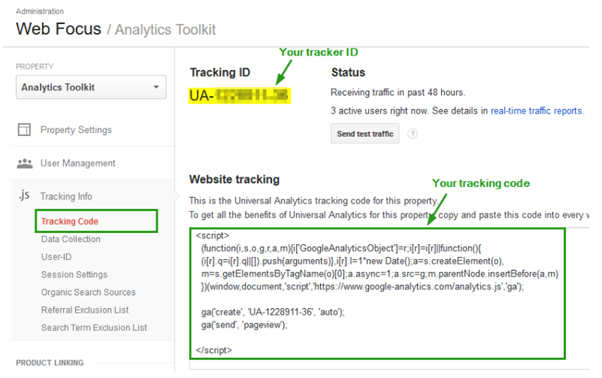 Set Up an Analytics Tag
Go to the Google Tag Manager dashboard and then click on add a new tag option.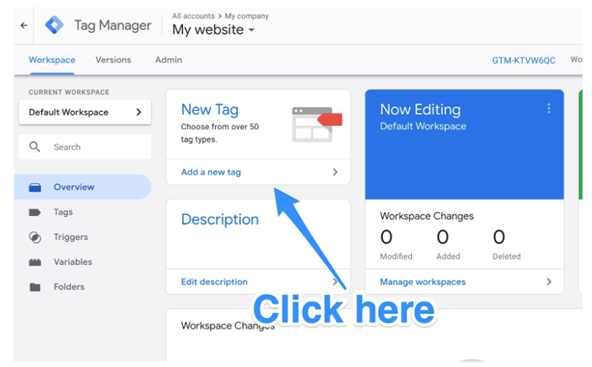 A new page will appear where you'll see two customization areas – configuration and triggering.
You need to click on the tag configuration option and then choose the type of tag you want to create.
For example, you want to choose the 'universal analytics option' to create a new tag.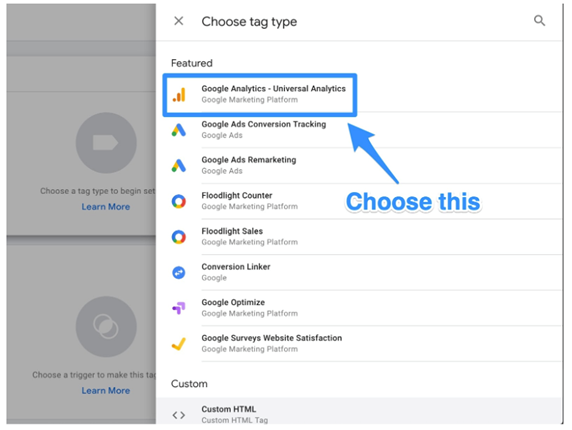 Click the option and then go to Google Analytics settings and click on the "new variables" from the dropdown options available.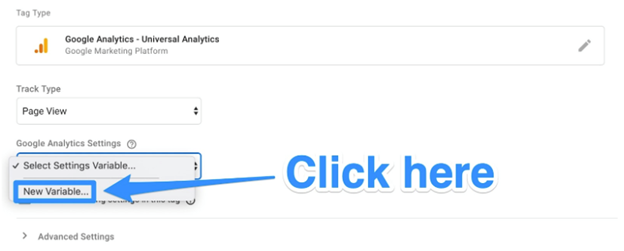 A new window will appear in which you'll be able to enter your Google Analytics tracking ID. It will further send your website's data into Google Analytics which you can see later.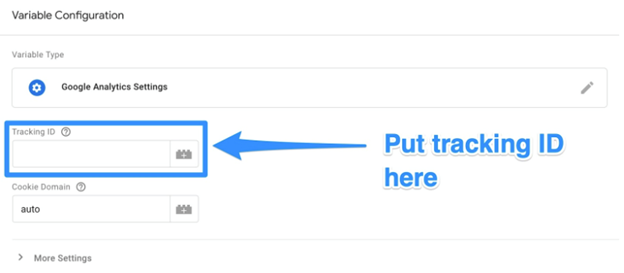 Now, go to the "triggering" section and click on the "triggering button".
A new 'choose a trigger' page will appear. You need to click on the "all pages" button that will send data from all your web pages.

Your new tag set up will appear. Click on the "save" button and the changes will appear.
Set Up Goals
To track progress of your website, you need to add some goals after knowing how to set up Google Analytics account. Follow the steps below.
Click on the "admin button" present on the bottom left corner of your screen.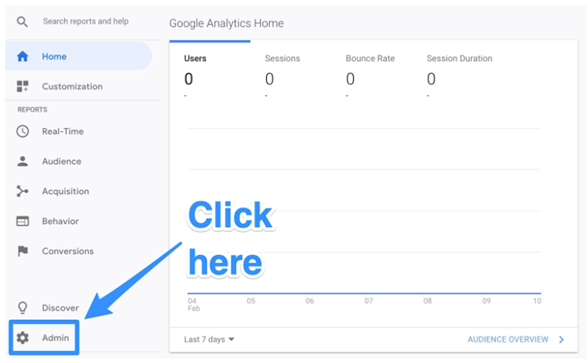 A new window will appear on which you will click the "goals" option.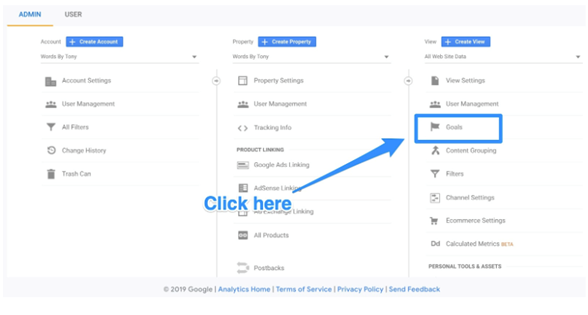 A new 'goals' dashboard will appear where you will create a new goal.

You will see various goal templates and will choose the one matching yours and also choose the type of goal you want that will include destination, duration, pages or screens per session and event.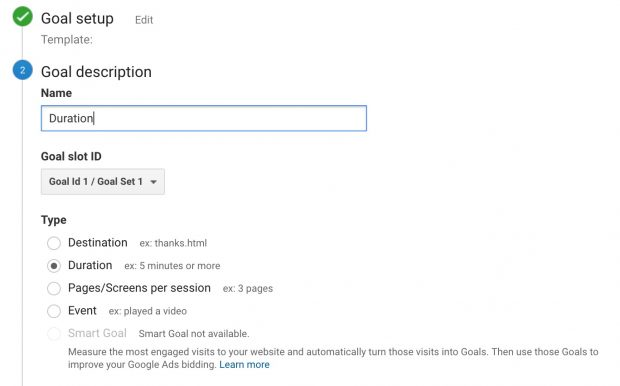 Click on save the goal and you will see that Google Analytics will start tracking it for you.

Link to Google Search Console
It's important to link your Google Analytics account to Google Search Console. The Search Console gives you a lot more insight about your website such as top keywords your website ranks for in Google. Follow the below steps to link analytics to console.
Click on the "gear button" present in the lower left-hand corner of the dashboard.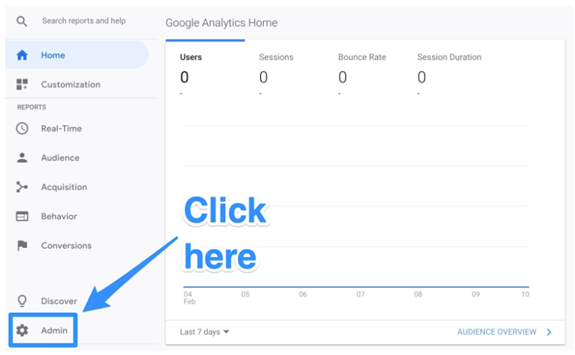 Now, click on the property settings option present in the middle column.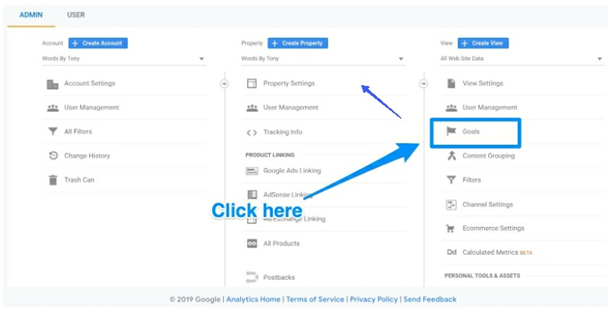 Now scroll down a bit and click on the "adjust search console" button.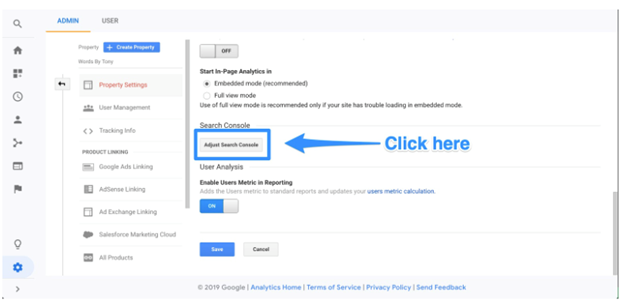 You will find an "add" button and will be redirected to the search console page where at the bottom you'll have to click on to "add a site to the search console" button.
Enter your website's name and click on the "add" button.

You'll have to add the HTML code to your site and finally click on the save button. This will complete your Google Analytics set up.
Conclusion
We hope this was a useful guide for you and now you know how to set up Google Analytics. Google Analytics is an essential and powerful tool that is a true friend to every marketer and website owner. Consequently, it shows you actionable insights about your website's visitors in the form of dashboards and numbers, which helps you make the data-driven decisions.
Despite there are many other analytical management platforms, Google Analytics is a free and applicable solution for managing the analytics of your website.
Finally, if you like our article, do share it on social and tag us (@reviewsnguides).