How to Add Apple Pay & Google Pay With Stripe? (Easy Guide)
Did you know, one-third of shoppers hesitate to share their credit or debit card details online. The reason is non-secure payment gateways, untrustworthy online payment processing, and scams that come in the limelight. That's why MemberPress has added Apple Pay & Google Pay with Stripe integration.
Apple Pay and Google Pay have gained the trust of users on their credibility.
The integration will offer protection against credit card frauds, scams, and theft. Exciting, right? Here's how to add Apple Pay & Google Pay with Stripe on MemberPress.

Add Apple Pay & Google Pay with Stripe on MemberPress
Among all the fantastic MemberPress addons, Stripe integration is the best one. It lets you receive online payments safely and quickly. Further, Stripes can create invoices, manage expenses, prevent fraud, and so much more.
Earlier, MemberPress users could only do credit and debit card payments. But not anymore as we have already figured that. But let me tell you; this integration has the potential to boost your user experience to a new level with:
Easy payment transfer
Biometric security
Special rewards and so much more.
Let me remind you, Stripe is only available for Basic, Plus, and Pro MemberPress users.
Just FYI, MemberPress annual Pro plan costs $699, plus $449, and Basic $279. Also, you have a 14-days money guarantee along with our discount codes. Using our MemberPress referral code, you can crack a better deal than in your imagination.
How to Add Apple Pay & Google Pay with Stripe on MemberPress?
If you've fairly set up your Membership website on WordPress, it would be easier to make safer transactions with Apple Pay & Google Pay with Stripe on MemberPress.
Set Up Stripe Addon
Log in to your WordPress dashboard and go to MemberPress > Settings > Payment page > Add a new gateway. Click on the Blue 'Connect with Stripe' button.

You need to authenticate your MemberPress account using your username/password.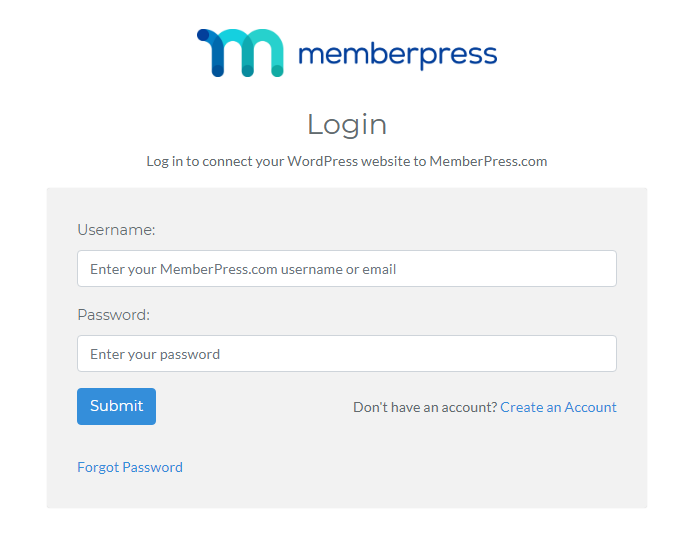 After MemberPress account authentication, you'll be redirected to authenticate your Stripe account.
Sign in to your Stripe account and click the "Connect my Stripe account" button.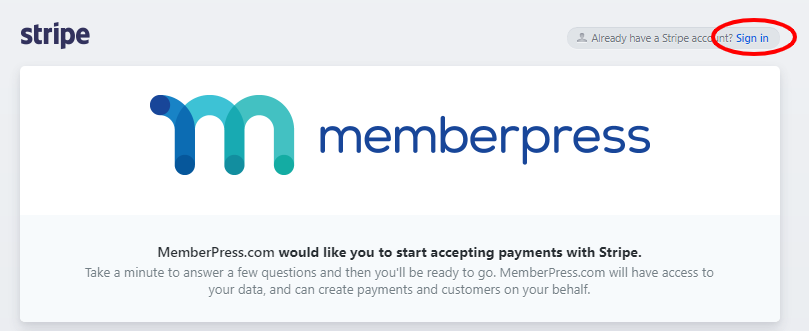 If your Stripe account isn't set up and enabled for Live Mode, you can't connect it. You have to first verify your account. After connecting, you'll be moved back to the MemberPress dashboard.

Finally, navigate to your new Stripe gateway and check the Enable Stripe Checkout box. Save the MemberPress Settings, and you are all set to accept Stripe payments.
If you are only updating your Stripe Checkout, you have to check the Enable Stripe Checkout box.
Enable Apple Pay & Google Pay
You have to enable Google Pay and Apple Pay on Stripe so your user can quickly make payments. To enable both e-wallets, just follow these steps:
Go to Configure > Payments > Checkout Settings.
Click the toggle next to 'Enable Apple Pay' and 'Enable Google Pay.'
Save the Settings, and now Apple Pay & Google Pay payments are available for your users.
To use the Apple Pay method, users have to meet the following conditions:
The customer's device must support macOS 10.14.1+ or iOS 12.1+.
The user must have a valid card registered with Apple Pay.
Only Safari users can pay via Apple Pay.
For Google Pay users, conditions are:
Google Chrome or Safari browser support.
A valid card registered with Google Pay.
That's it! You have now added Apple Pay & Google Pay with Stripe on your MemberPress account. Your customers can now enjoy cash rewards, high security, ease, and more.
This move is said to be the biggest after MemberPress featured a gifting option on their website. This has piqued the interest of users in MemberPress and increased their subscriptions.
How Can Apple Pay & Google Pay with Stripe Integration Increase Your Sales?
The typical shopping cart abandonment rate is 71.4% for online retailers. So, by adding Apple Pay & Google Pay to your site, you create a convenient checkout process. Moreover, you can reduce cart abandonment with:
Mobile Shopping: Your member can shop and pay anytime using their mobile phones.
Quick Checkout: 30% of customers abandon carts due to the lengthy checkout process. The digital wallet integration can completely solve it with a one-click payment process.
Improved Security: Apple Pay & Google Pay are based on Stripe's secure servers. Stripe uses PCI Service Provider Level 1 and Secure Socket Layer (SSL/TLS) protected technologies. So, your members' financial information is always protected.
Customize Checkout Process: Stripe lets you customize the checkout process on your site. It will help to increase your brand visibility.
Parting Thoughts
MemberPress Stripe integration was already incredible. It could process refunds, cancel, pause or resume recurring payments, etc.
Now, with Apple Pay and Google Pay support, it has become more robust. Also, it is very simple to add Apple Pay & Google Pay with Stripe on MemberPress. So, do integrate e-wallets to your membership site today and provide payment ease to your members.
We love the integration with Memberpress but You can connect stripe with wpforms and receive recurring payments on your website.