How To Submit Your Website To Search Engines? (Detailed Guide)
The practice of manually submitting your website pages to the search engines brings a whole lot of benefits. Why do we say so? Well, the search engines offer no guarantee of ranking your page because you have manually submitted it. It has a much bigger objective than that. By submitting our website, we essentially utilize a tool to inform search engines about our website. We basically tell search engines that we have new information to share. Let's learn how to submit your website to search engines?
Why Should You Submit Your Website To Search Engines?
We always suggest manual submission of your site's pages to Google, and Bing (Yahoo! is now using the Bing index) as they have now made it clear that it is what they want. The search engines have executed manual submission as a fantastic path to protect themselves from disturbing levels of spam.
It is vital to submit your site's pages to all of the major search engines (Google​ and Bing). Now, when you submit a URL or domain name to the search engines, the next stage is indexing which can take days or even weeks. In some cases, your page won't get indexed after you submit it. Let's suppose that occurs, then you should wait four weeks before resubmitting it.
Suppose you are just starting a new business or a blog, then search engines are the most important source of free website traffic. This implies you can grow your business online without a lot of money.
Dissimilar to paid traffic from ads, organic search traffic comes for free. Hence, you don't need to pay search engines for that.
Moreover, the submission process is very simple, free, and provides you access to multiple tools that will help you grow your business online.
By now you must be aware of why you should submit your website to search engines. Let's further take a look at how to submit your WordPress website to search engines.
How To Submit Your Website to Search Engines?
Before submitting your site to search engines, you'll need to know a few things. Firstly, you should be able to access and edit your website.
Additionally, the backend control is not required to submit a website to search engines. However, it might be helpful if you wish to add things later on.
Let's say –
There's no Google Search Console or Bing Webmaster Tools attached.
The website doesn't include a sitemap.
The website requires a robot.txt file.
You have access to a site, it is a lot easier to add them.
These are the priority requirements for having a site indexed. Additionally, incorporating a correct setup sitemap is the most important thing you can do to help your site get picked up by search engines.
Now, let's focus on having access to the two main search engines toolsets:
So now you've got everything you need set up, it's high time we arrive at how to submit your website to search engines.
Submit Your Website To Google
Log in to Google Search Console, hit "Sitemaps" on the left menu, paste in your sitemap URL, then hit 'submit.'
Submit Your Website on Google Search Console
Before submitting your website to Google, you'll need to set up a Search Console and verify website ownership. Check out our detailed guide on how to add your website to google search console.
For verifying your website, copy the DNS TXT record and add it to your domain name provider in order to verify domain ownership.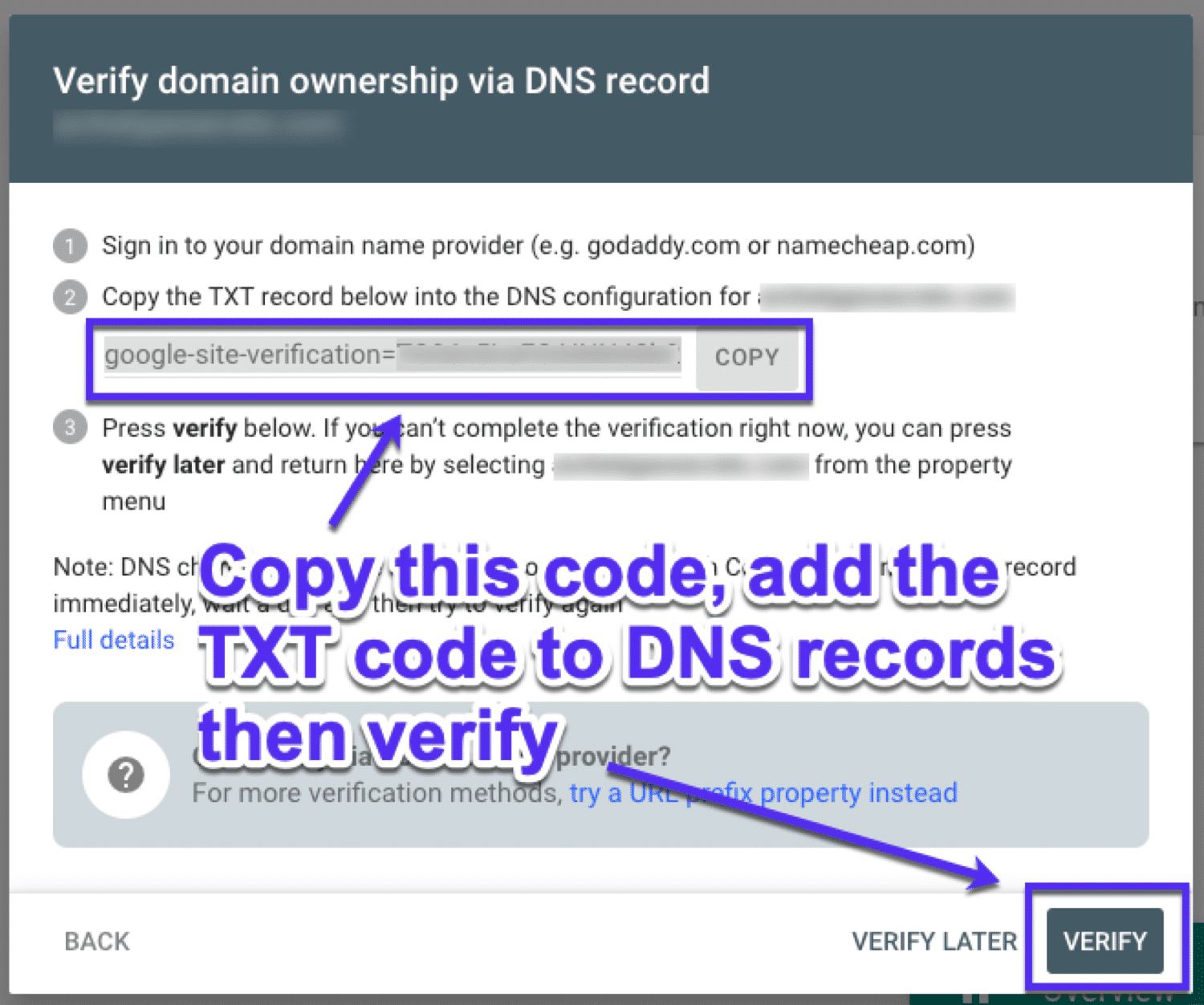 How will that help?
Verifying your site with the DNS record is the recommended method as you can leave the DNS record forever and it doesn't add extra code to your site.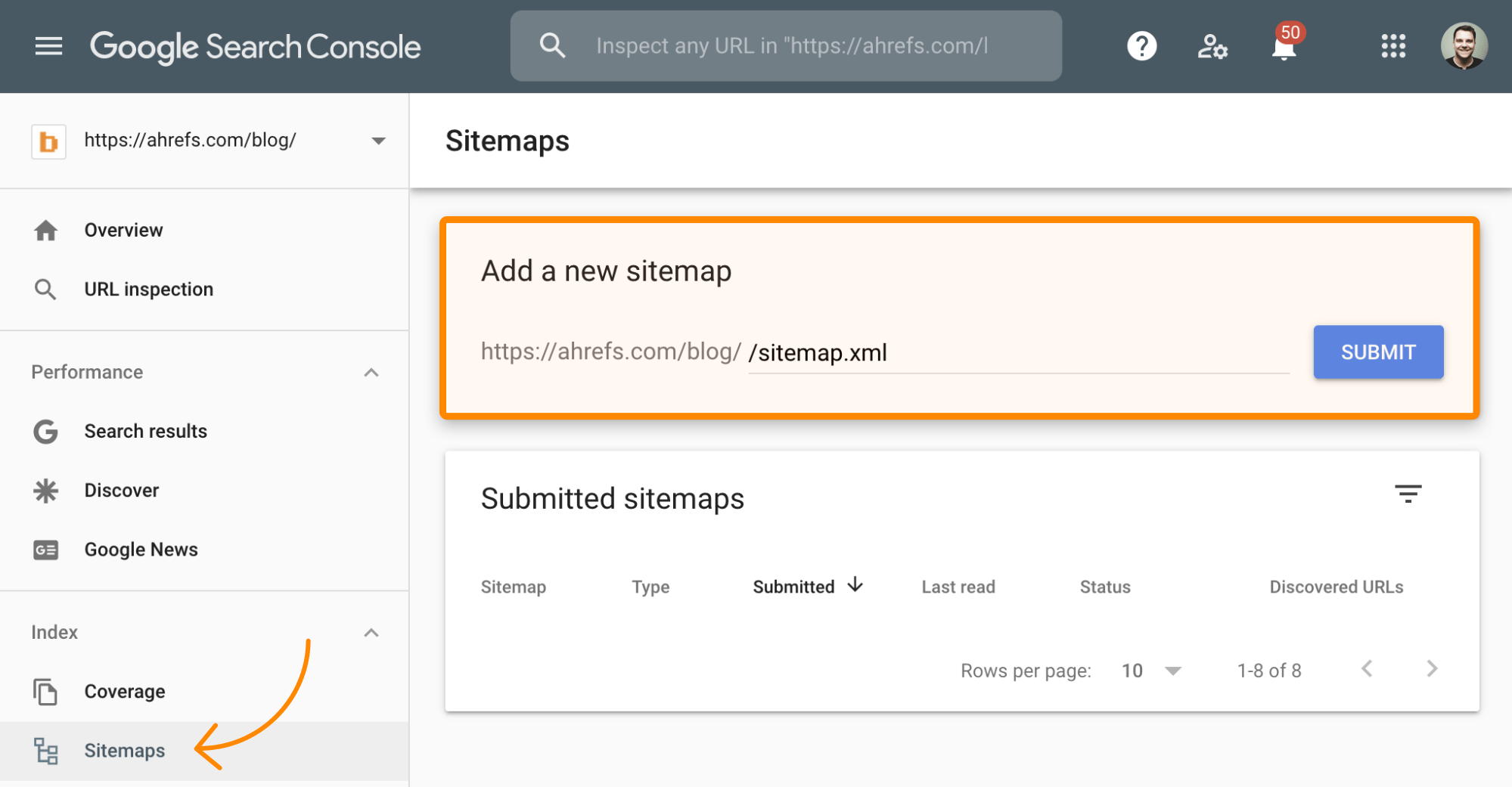 Note: You'll need to have added and verified your website in Google Search Console to do this. Follow this tutorial first if you haven't done that yet.
If you have multiple sitemaps, repeat this process.
Do you wish to submit an individual page to Google?
Paste the full URL into the Search Console's URL Inspection tool.
If the page isn't indexed, you'll see the "URL is not on Google" warning. Hit "Request indexing" to ask Google to crawl and index the page.

If the page is indexed, you'll see the "URL is on Google" confirmation.

If the URL is on Google, you don't need to do anything. However, it's good practice to request reindexing after updating and republishing content as it may help Google to recrawl and reindex the page faster.
How To Submit Your Website To Bing?
In order to submit your site or URL to Bing, you need to head over to Bing Webmaster Tools. Isn't this a much easier way to get your site into Bing Webmaster Tools?
Submit Your Website on Bing Webmaster Tools
Bing makes it easier to set up Webmaster Tools. If you have the configured Search Console setup already, you can eventually just import your sites.
If you are done with signing up, just hit the Import button:
Once there, you first need to add your site, if you haven't done so already. The good news is that you can skip verification and import straight from Google Search Console.
To submit a whole website, you can add your website's XML sitemap, just as you did with Google. Check out our detailed guide on how to create xml sitemap for your website.
Head to the sitemaps tab: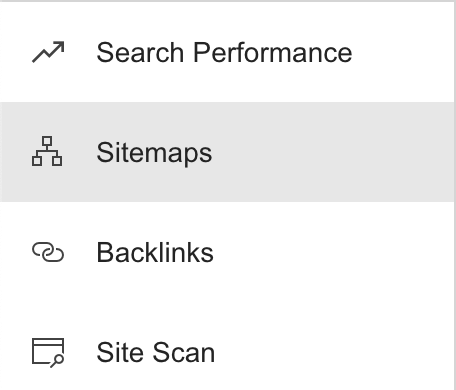 You will then see a 'Submit Sitemap' button in the top right of your screen that opens a popup. From here, you can enter the URL of your sitemap: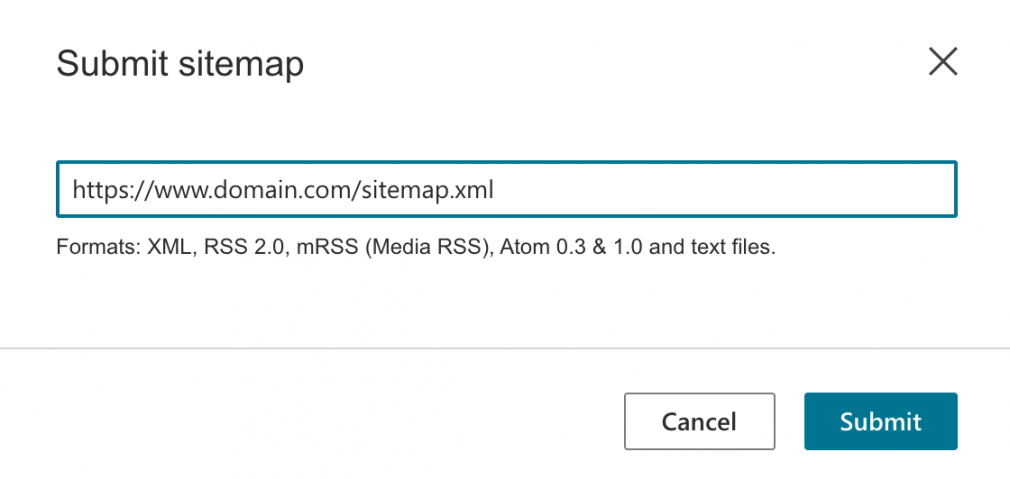 Unlike Google, you can click into a submitted sitemap and you will see a re-submit button in the top right of the page.
If you just want to submit a URL, you can do so using Bing's URL submission tool that you will find as part of the left-hand menu.
Simply enter the full URL and hit submit.
How To Check If Your Page Is On Google?
To see if your site has been successfully submitted and indexed, just search your web address on Google. If Google has crawled and indexed your site, it will show up in the search results.
You can try copying a paragraph or two of text from your site and searching for that in "quotation marks". If your page is on Google, it should come up.
Another way you could use is the search operator command "site:" in Google. Just type site:"your site URL".
Google will now only show results from the domain you've entered. You can use the site search operator on the homepage or internal pages of your site.
Conclusion
Google along with other search engines will eventually find your website, even if you don't submit it to the search engines manually.
Moreover, submitting your site using a sitemap is good practice and it's worth doing it if you don't have one properly set up. All because it gives search engines additional information about your site, and what do you get in exchange? Extra indexing data about your site.
Submitting a site to search engines has significant value for signaling search engines regarding content updates and changes. Another additional advantage is – forcing a new crawl allows you to speed up the process to rank for your fresh keywords replacing the old ones, which aren't relevant anymore.