How to Create Videos in Viddyoze (A Quick Guide to Animation)
Video is surpassing any form of content when it comes to professional and personal branding. A survey from Biteable shows that 60% of businesses use video as a marketing tool 74% of marketers say video has a better return on investment than images. However, marketers also understand the complex resources and skills to develop a compelling video. Video editing tools are expensive and some even take long to render the final cut. Viddyoze is a wonderful cloud-based alternative to quickly create animation videos. In this article, we'll share 4 simple steps to install and produce videos using this 3D animation web-based creator.
What is Viddyoze?
Viddyoze is a simple digital marketing video-creating tool. It is a cloud-based software automated video animation that you can use without downloading anything.
Viddyoze offers a massive animation library, logo stingers, and customizable templates. You can pick your template and then customize, download, and share it. You can create videos in Viddyoze and grow your business.
Viddyoze isn't a free tool. Viddyoze's individual lifetime plan is available for $97 and the commercial plan for $127. In both plans, you will get different features.
Latest Viddyoze Features
The latest Viddyoze version was released on November 17, 2020, with pretty awesome features, including:
It is a new Viddyoze video template suitable for square and vertical video formats. It is perfect for all social media platforms.
Viddyoze has finally allowed users to choose multi-fonts for their videos.
You can fully control the audio option in your templates now.
You can quickly cut the background of your image. The Viddyoze one-click background removal tool has made it easy.
You can now upload and store images on your Viddyoze account. No need to browse images on your computer. Everything is accessible from inside the Viddyoze app!
Viddyoze can now import hundreds of images from Pexels, Unsplash, Pixabay, etc.
Viddyoze Pricing
The 3D animation tool offers its services in two plans – Individual and Business. The individual plan comes at $99 with lifetime validity. The commercial plan would cost you $127 and comes with lifetime validity. If you feel that Viddyoze is quoting too much for your budget, we have a solution. Check out our exclusive viddyoze coupon codes and get up to 50% OFF on the business plan.
Individual Plan
It has an exclusive ALPHA technology
You get access to create 30 videos per month
160+ Viddyoze templates are available
The plan offers a 30-day money-back guarantee
Commercial Plan
It has Multi-ratio templates
You receive an unlimited rendering capacity
You get unlimited usage rights
It comes with over 260 Viddyoze templates
How to Create Videos in Viddyoze?
Viddyoze isn't a simple YouTube video creator. It is a professional video marketing tool used by 150,000+ users. Viddyoze's elite user base includes Sony, Philips, Vodafone, and many other big names.
Today, 62% of marketers use video marketing to achieve significant results. And, you can pump up your video marketing in four simple steps with this Viddyoze's guide. So, let's start.
Step 1: Set Up Viddyoze Account
Once you select your plan, you can create your account, doing a one-time payment. You have to follow on-screen instructions to complete the account setup process.
Step 2: Select Your Video Template
Once you have created your Viddyoze account, you can use video templates based on your needs.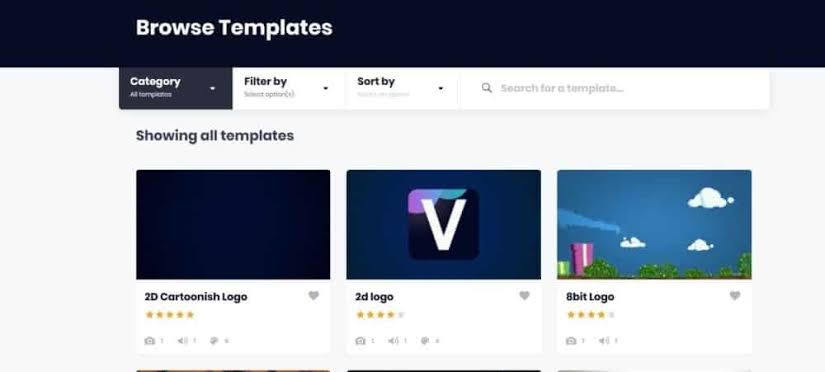 From the dashboard, you can easily search and filter templates. The professional account offers 170+ templates. However, you can get over 1000 templates by purchasing them or subscribing to Viddyoze Templates Club.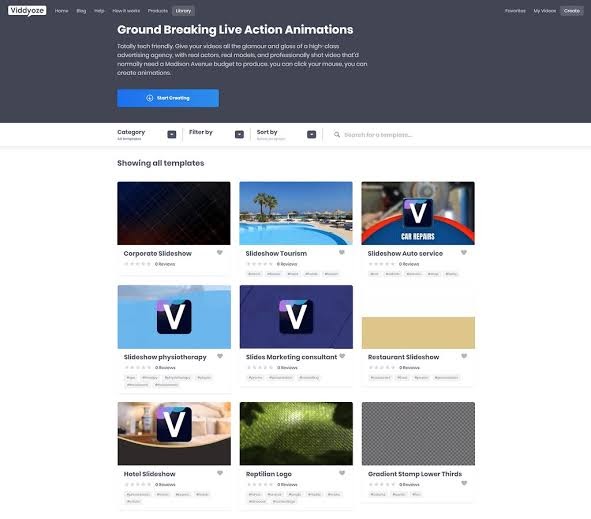 For this guide, I'll be using the Category option. It will open a drop-down menu including different template categories available on your plan. The common video categories are Intro, Outro, Logo, and Overlay.
Alternatively, you can go to the search field and type the video category. To make your search more precise, you have Filter By and Sort By options.
You can Filter videos based on their Duration, Customization Options, and Ratings. You can also sort videos around Newest, Oldest, Popular, and other bars. Additionally, you can hover over any template to preview without opening it.
Step 3: Customize Your Video Template
Once you have found your template, you can customize it as per your needs. Viddyoze lets you customize templates' images, audio, and color.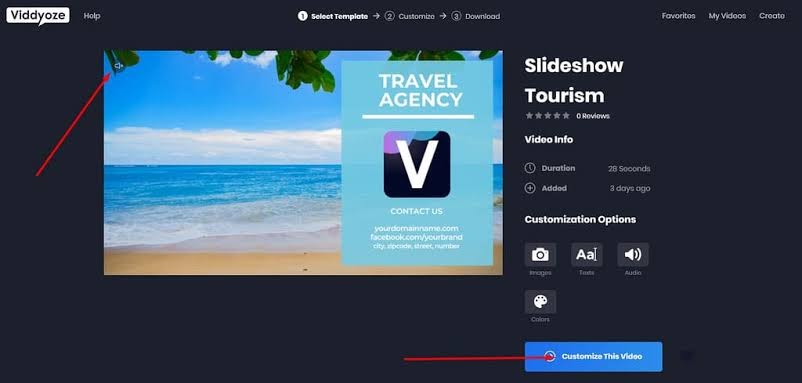 You can check the Duration and Added time of the template on this screen. Click on the Customize This Video button.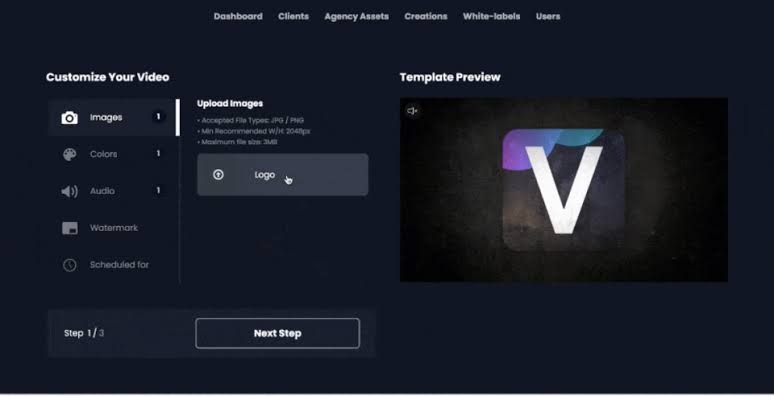 A new custom screen will appear. Here, you can add your images like a logo, change colors and include/exclude audio. You can now preview your creation by pressing the Preview button.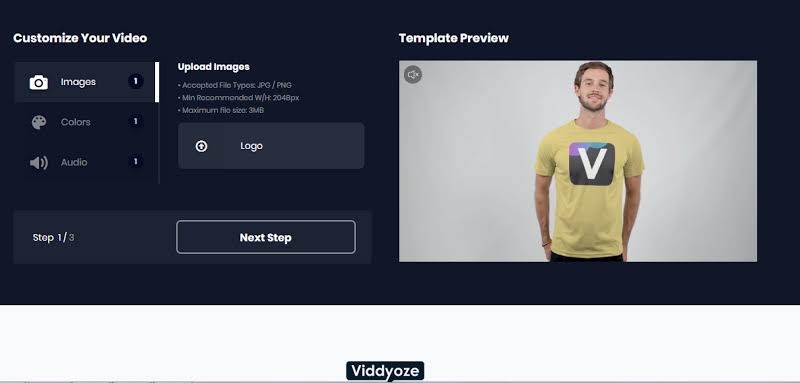 Step 4: Download Your Video
Render the video once you are done with all the edits. As rendering can be time-consuming, you can choose to do something else. Viddyoze will automatically email you the link to the published video.
If you lost your link, you could check under the My Videos tab to download it again. You can select the file format to download and the location to save on your computer. Additionally, you can also copy the link and embed the video on your website or share it on your social media.
That's it! Your video is ready to go viral. And now you know how to create videos in Viddyoze!
Bottomline
Approximately, 85% of Internet users in the United States watch online videos on their gadgets. So, if you want to target the majority of online users, Viddyoze is the best option. Moreover, Viddyoze has an online academy that teaches you in detail how to create videos. you will have access to 222 professionally recorded videos, 19-fully stacked categories, unlimited rewinds, and verified unique content that you can watch anytime, anywhere on all your devices but wait there is more, check out our Viddyoze Academy coupons and get a 20% discount.  
I hope that now you got the hang of how to create videos in Viddyoze. If you have any further queries, comment for help. Otherwise, start video marketing right now!