How to Use Lead Source Tracking in GAs Using MonsterInsights?
Website maintenance, improving online presence, and understanding sales performance are some of the top business goals of small business owners in 2021. However, it is not as easy as it sounds and requires extensive research and dedicated processes. Today, 61% of B2B marketers think that generating high-quality leads is the biggest challenge for them. If you also feel the same, you simplify the lead generation process with lead source tracking in Google Analytics. Learn how to use lead source tracking in your Google Analytics using MonsterInsights in this article.
When you know from where your site traffic is coming, you can drive more quality leads your way. Increasing your site traffic alone won't deliver desired-results, you have to target qualified leads.
Are you confused? Well, let's dive deeper into how to use lead sourcing tracking in Google Analytics to target quality leads.
What is Lead Source Tracking?
Lead source tracking is the process of monitoring a lead's movement and interaction on your site. It is a simple way to document and categorize customers based on their actions and preferences.
Lead tracking provides data on individual customers' likelihood and also sales lead volume. By complete tracking, you can better understand your campaigns, marketing funnel, and sales process.
In a retail shop, you can find the number of customers and know where they come from. But, on the website, things are a bit different. You don't have direct contact with your customers and no knowledge about their preferences.
With lead tracking, you can maintain accounts related to your customers' actions. Additionally, you can explore quality leads that can purchase from you.
How to Use Lead Source Tracking in Google Analytics?
MonsterInsights is one of the best WordPress plugins built to inherit Google Analytics data into a dashboard. It is a freemium plugin and has two extended plans, Plus and Pro versions, at $99 and $199 per year. We have exclusive monsterinsights coupon codes, with a 50% OFF discount if you are interested in the paid versions.
First, set up MonsterInsights into your WordPress account to bring in analytics and insight into your site traffic.
So, let's check out steps on how to to use lead source tracking in Google Analytics using the tool.
Step 1: Install & Activate MonsterInsights
Open your WordPress dashboard, click on Plugins and search for the MonsterInsights.
Click on install and quickly activate it.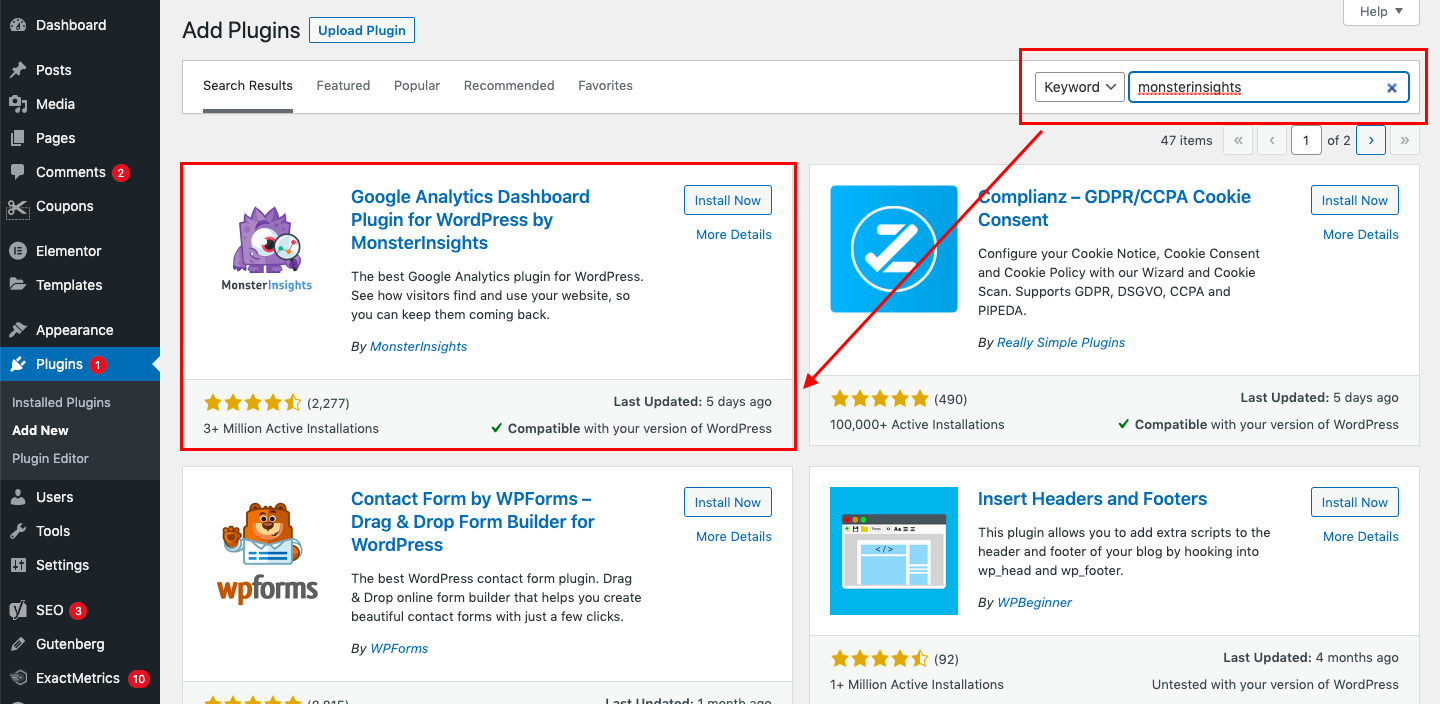 Step 2: Connect MonsterInsights with Google Analytics
Navigate to Insights > Settings > General tab
Click on the click "Authenticate with your Google account."
Login to your Google Analytics account and allow MonsterInsights to access your Google Analytics.
Select your website profile and click on the "Complete Authentication."
Now, MonsterInsights can show where your site traffic is coming from through vivid reports.
Step 3: Overview Report
Go to Insights > Reports > Overview. It will show the overall performance of your site.
If you scroll down, you can view the Device Breakdown report. It will show which device your site visitors use to visit your site.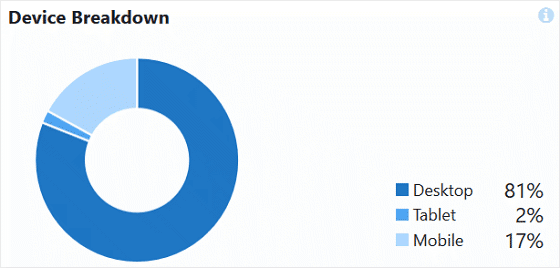 You can also see the Top 10 Countries from where users come. It is further helpful to create campaigns based on location.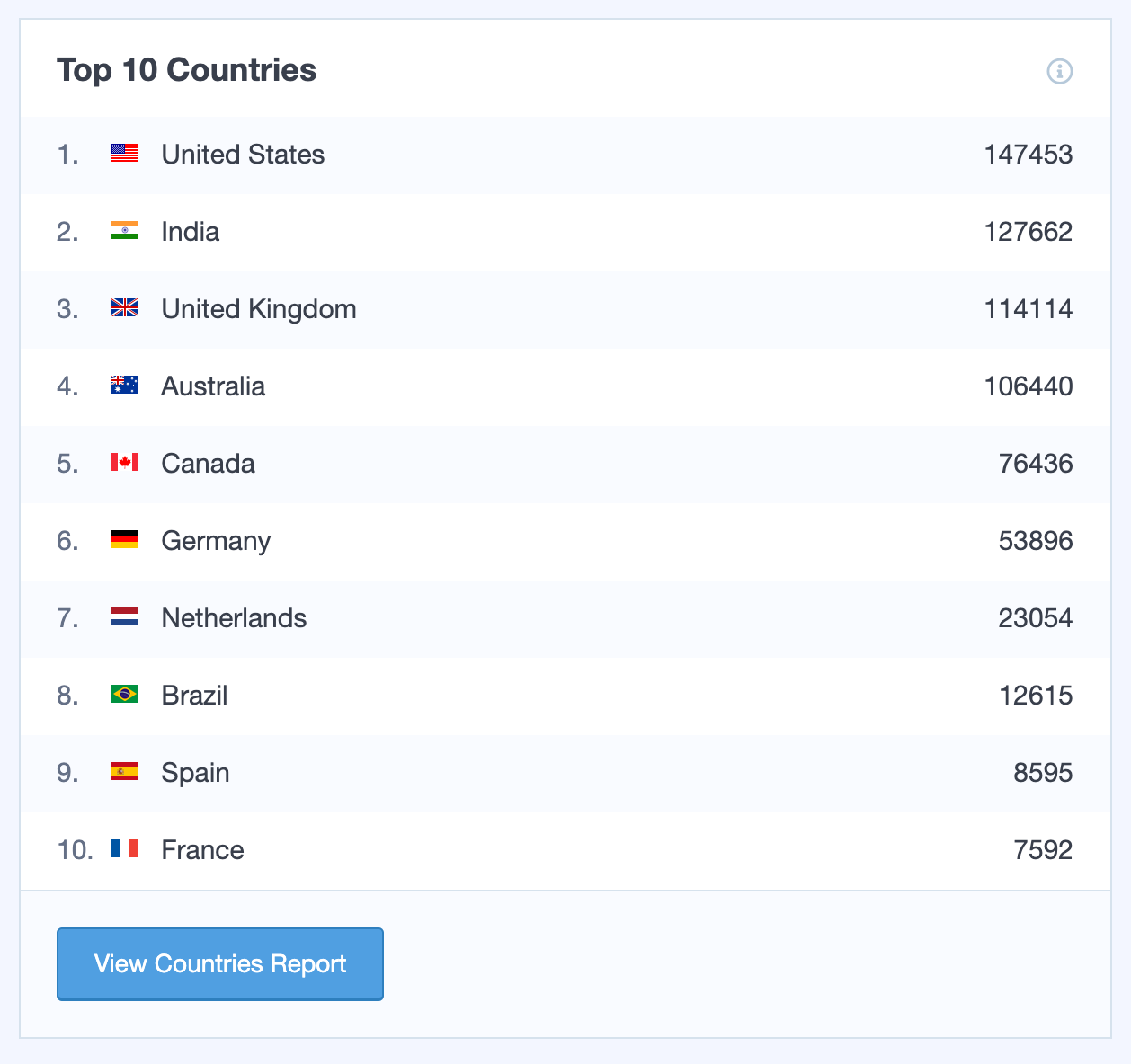 Next, you can view the Top 10 Referrals report. It shows the websites that send the most traffic your way. For forming partnerships, this report is beneficial.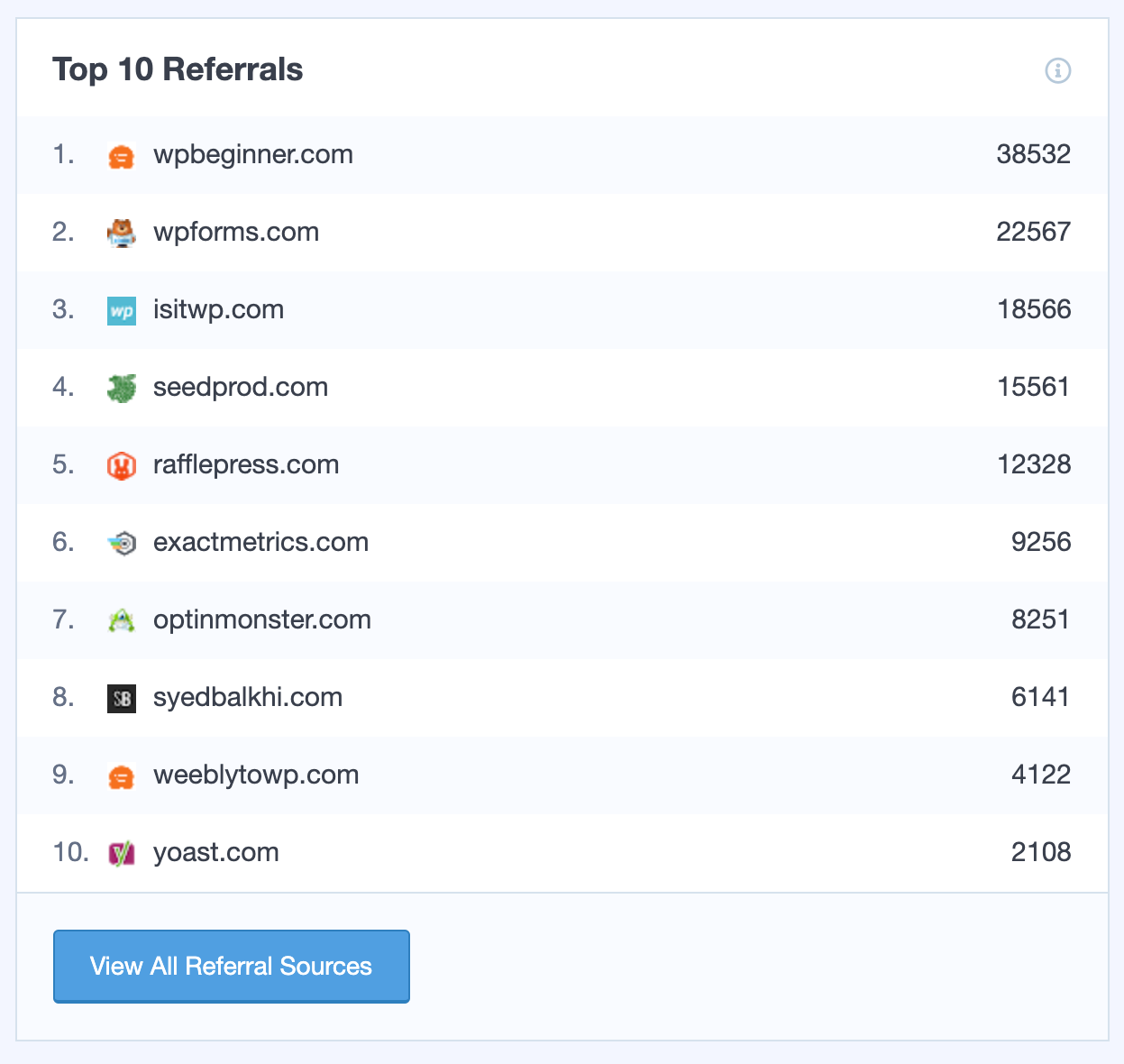 Search Console Report
The Search Console report shows on which keywords your site ranks. It will also show the top 50 Google search terms for your site, including click impressions, click-through-rate, and more.
You can further formulate new content ideas around popular keywords to boost your organic growth. Here's a simple guide on keyword tracking with MonsterInisghts to help you understand how organic users find your website.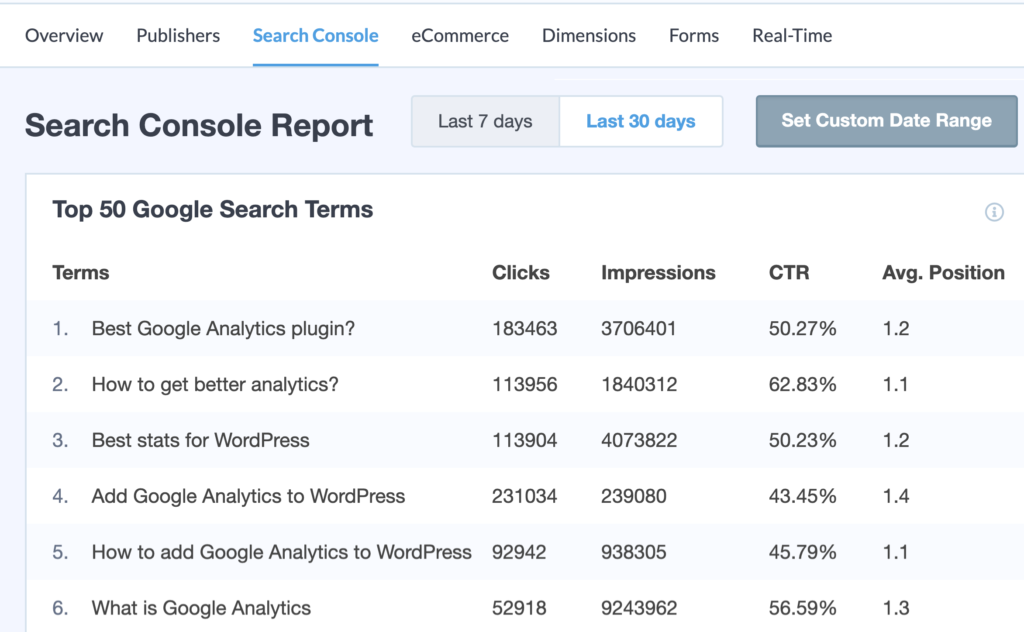 eCommerce Report
If you are running an online store, you can use the MonsterInsights eCommerce report. It will automatically show the Top Conversion Sources. You can know now which sites send traffic to your site. This is a very important report for lead source tracking for your website.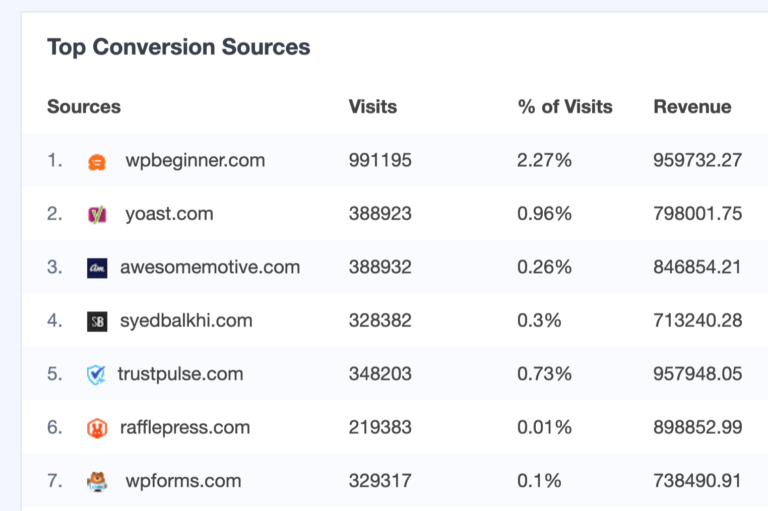 Real-Time Report 
Lastly, you can view traffic statistics in the Real-time report. You can also view from where your visitors are coming in real-time. You can see traffic from referral sources, countries, and cities on your WordPress site.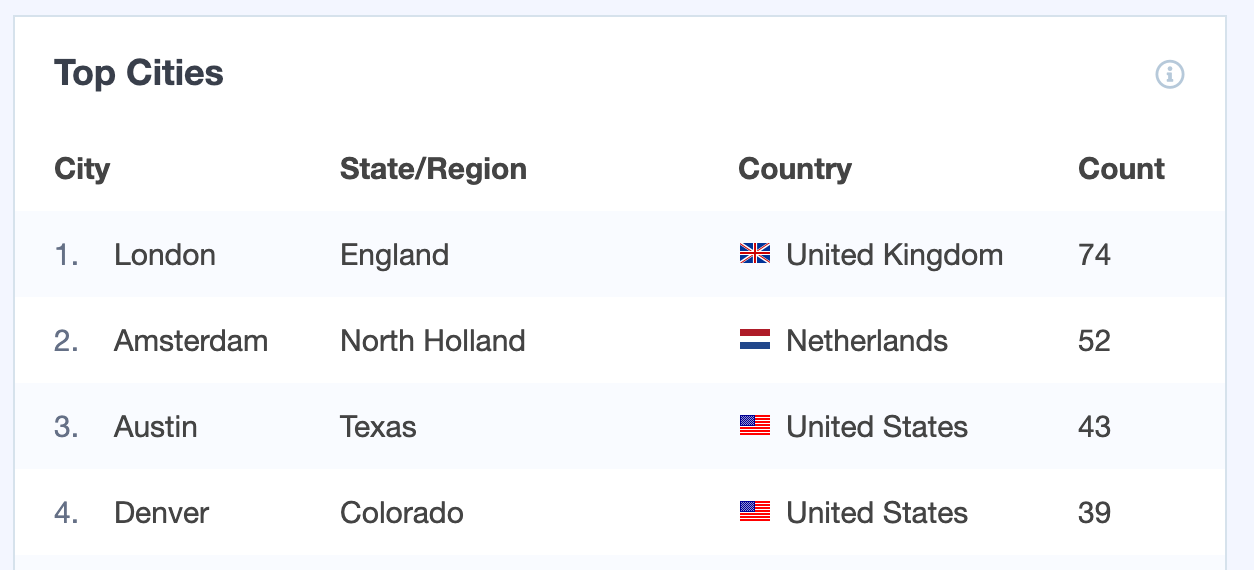 Step 4: Monitor Traffic Channels for Lead Source Tracking in Google Analytics
MonsterInsights offers complete reports to analyze the traffic within the dashboard. If you want to observe traffic in Google Analytics, you can use many traffic source tracking reports. The three common report types are explorer, flat table, and map overlay. 
To find qualified data, log in to your Google Analytics account
Go to Acquisition > All Traffic > Channels.
For more details, you can go to the Source/Medium report under All Traffic. It will reduce the source of your traffic along with the channel. For instance, the analytics report will show which search engine generated the highest traffic.
Source for a Specific Page
In Google Analytics, you can also see the traffic source of a specific page
Login to your Google Analytics account, go to Behaviour > Site Content
From there, you can select a traffic view for all webpages, landing pages, or exit pages.
5 Ways to Use Website Traffic Data
The data gathered from lead source tracking activity will help in taking important decisions and change your game.
You can easily target the audience based on real-time data and place popups, floating bars, slide-ins, and other components.
You can create personalized social media campaigns.
Out of many marketing methods, you can select the most result-driven method based on real-time data.
When you know the source of your customers, you can produce targeted content.
Your initial brand message needs revisions based on audiences' preferences. Especially if you have discovered a new audience, you need to redefine your message accordingly.
How to Optimize Your Website with MonsterInsights?
Our experts have published extensive guides on making the most out of your MonsterInsights account. Optimize your website for multiple functions such as form conversion tracking, deriving insights from website data, and more. Here's a list.
Wrap Up
Tracking lead sources in Google Analytics can help you run effective marketing campaigns. It's time for marketers to scale up their game and implement efficient tools to drive lead gen. A tool such as MonsterInsights takes total care of extracting insights from website data, without letting you log into Google Analytics. With this tool, you can track all your website data, and brainstorm data-driven decisions.