The Honest Bison Review: Best Grass-fed Bison Meat Products
Are you a meat-lover? With so many online meat delivery options to select from, it can sometimes get confusing to decide the right fit. The Honest Bison is one of the finest and nutritious bison meat providers. While writing The Honest Bison review we made sure that you learn everything you need to know about the best quality home delivery site for natural and fresh meat.
From the range, pricing, shipping features and distinctiveness, we have it all covered.
Introduction
Animal meat has been a part of our food system since time immemorial. It acts as a rich source of protein. It also helps in satiating cravings for delicacies.
When it comes to Americans, bison is a part of the history of America. "Bison is this iconic beautiful symbol of Americana that represents strength and power."
Former data says that an average American savored about 55 pounds of beef every year but per capita, bison consumption was as low as two burgers. Bison meat however is leaner than chicken or fish and the animal is considered to be healthy and sustainable for ecological balance.
The Honest Bison Review
The Honest Bison is a brand that specializes in healthy wild-game meat production. Sean Lenihan, a marketing expert, founded The Honest Bison as he changed his professional expertise from electric cars to grass-fed bison in order to begin a conscious lifestyle.
The brand is built on a desire to provide consumers a healthy alternative to meat that they can trust upon. From the onset, it has focused on being transparent and honest about their whole process.
In The Honest Bison review we've tried to summarize the holistic initiative taken by the company towards more sustainable food production and manufacturing.
The bisons are allowed to graze around in open fields. No sorts of grains, hormones, chemicals or feedlots are applied – hence they are 100% grass-fed.
The Honest Bison practices regenerative ranching. They do not use any pesticide, chemicals or fertilizers and focus on eco-friendly methods.
The meat processing is done with real ingredients mostly to preserve the natural flavors and nutrient content.
With such a comprehensive and eco-conscious approach, The Honest Bison is definitely steps ahead of its competitors in the meat production business.
Why is Grass-fed Bison Better?
As the motto of The Honest Bison suggests: Food you can trust. Naturally.
Do you know that most of the beef or other meat varieties that you eat have reduced nutritional values? The food that we consume comes with additives and artificial components. It can affect our bodies.
Advantages of Grass-fed Bison
Grass-fed bisons have a lot of advantages over other alternatives:
The bisons that remain free in their natural environment, have a better digestive system. This allows us to consume better quality natural meat.
These animals are less prone to illness and application of antibiotics.
Bison meat is also popular by the name Super-Meat. It has less calories and cholesterol, more iron content and Omega-3 fatty acids.
Grass-fed Bison vs Beef
Did you know this?
3 oz. of grass-fed bison = 2.71 mg of iron
3 oz. of beef = 1.62mg of iron
Iron deficiency is one of the most prevalent nutritional disorders worldwide. From pregnant women to infants and blood donors, everyone needs a good iron intake. Hence, choosing grass-fed bison can really help you boost that.
Here is another interesting Data Set
3 ounces grass-fed bison = 21.63 grams of protein
3 ounces beef = 15.6 grams of protein
With higher protein content, grass-fed bison will help you in proper functioning of living cells and stronger muscle building.
Grain-fed beef has more fat content. Grass-fed bison, on the other hand, being native to North America, are allowed to graze in their natural habitats. The meat quality is leaner.
The Honest Bison Products
Now that you have read about the countless benefits of bison meat, we just want to tell you that it's not only healthy, but also mouth-watering delicious.
Are you feeling hungry already?
Here is an elaborate The Honest Bison review where we have discussed some of the noteworthy products that this brand has to offer. The Honest Bison, although, started with selling bison meat but has also engaged in elk and venisons.
Chef's Boxes
This has some easily affordable combo plans where you can buy bison, elk and venison altogether. Some of these packs also include additional benefits. Ranging from $192 to $599, Chef's Boxes usually have a standard free to 2-day shipping standard policy.
Do you want to order steaks online? Or have a wild burger party? Maybe have the right meat delicacies for your game-day?
From Game Time to Royal Steaks and Meal Prepper, they have it all. You can also order the fresh Whole30 Reset box- the perfect start to your clean eating as a 30-day challenge.
Do check in to their Shop Meats Section and browse through the several Chef's Boxes available.
Land-To-Market
While researching for The Honest Bison review, we discovered the brand's firm belief in eco-friendly practices. With their new Land-To-Market venture, you are now going to witness meat production that focuses on retaining the benefits and quality of the earth's soil.
The way we eat can save our world. The healthier the choice, the healthier the future of our planet, animals, environment and us, the consumers. With a scientific approach to ranching and Land-To-Market verified bison, you can now enjoy a perfect meal.
Be it steak or tenderloin filet, investing within a range of $137 to $290, you can savor meat, rich in both flavor and nutritional value. Now that you know the combo packs and the premium collection, We will shed some light on individual meats you cannot simply resist.
Elk Tomahawk Steak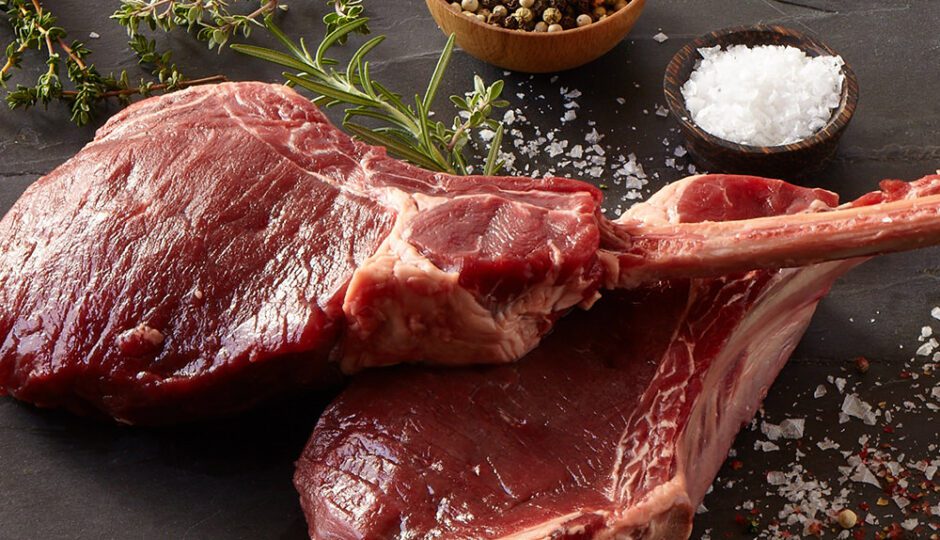 As described in the website, this is really a show-stopper. You can use a 10 oz cut elk meat at $28.99 to make the delicious Florentine Style Bone-In Ribeyes.
Bison New York Strip Steak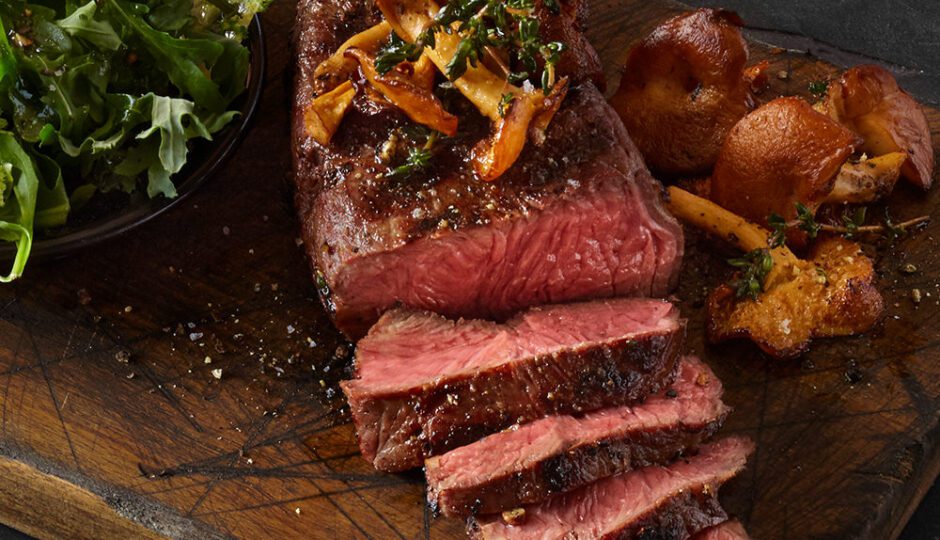 Available at $22.99 and favorable for grilling, this has a firm texture. This is the best choice to prepare the Summer Steak Grazing Board.
Rich in vegetables, fresh fruits and cheddar cheese, nothing can be more fulfilling than this special summer delicacy which requires minimal cooking.
Venison Brisket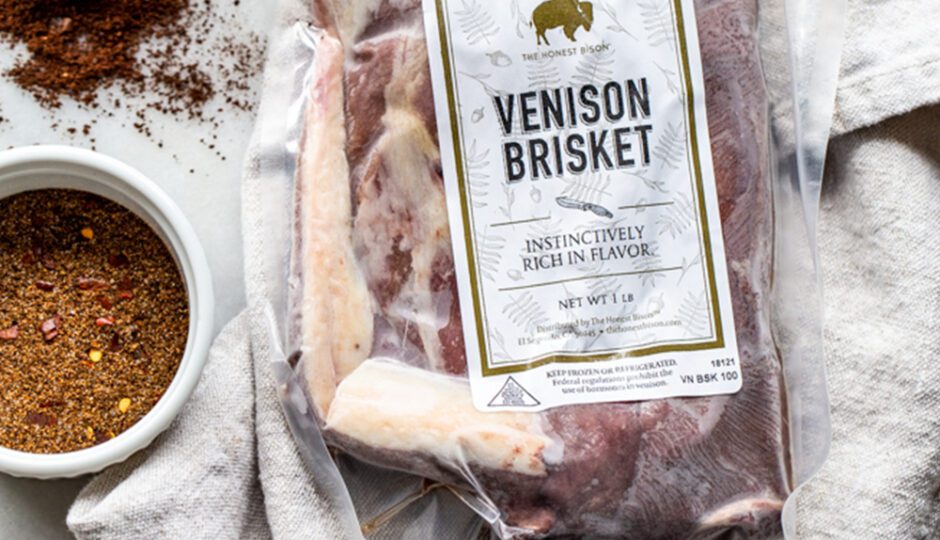 Want some fine venison for slow-cooking or roasting purposes? You just need to spend $18.99 and Bam! 1 lb Venison Brisket is all yours. As the brand likes to tell: "Because any less would just leave you wanting more."
Bottomline
This Honest Bison review has endeavored to cover almost all main points of the brand. The story of this company is the journey to provide sustainable, eco-conscious and naturally favourable, healthy alternatives to the meat industry for the people of America. If you want to stay fit and still do not want to compromise on the taste, you go have it.
Reasonable prices and rich in quality, nothing can beat a really awesome delivery site which drops off your favourite meat right at your doorsteps.
FAQs
1. How do we know that The Honest Bison provides healthy meat varieties?
The products are organic. The products and processes have been certified by the following organizations: Paleo Approved and Whole 30.
2. How to cook bison?
Check out some of the amazing recipes by The Honest Bison to cook the perfect meal. Usually, cooking bison requires less time and lower heat.

Bison cooking also requires a lot of skills and additional essentials.
Do not worry. The Honest Bison has a whole separate cooking essentials section that delivers all the ingredients required to make your meal even delicious and enriching.
3.
Do The Honest Bison make a conscious shipping policy?
Shipping is one of the most environmentally hazardous parts of any purchase due to its packaging quality. The Honest Bison is coming up with a new form of packaging. Instead of a styrofoam cooler, it will be using post consumer recycled materials which are 100% recyclable.
4. Where can you sample the meat?
The Honest Bison meat plans and products are available for buying on its website. It is also possible via Amazon Fresh and Out of the Box collective of Southern California.
5. Who are the grazing partners?
 The Honest Bison claims to have only selected those as their grazing partners who follow the same ideology of meat production as them. They own great lands and an amazing herd of animals. The three grazing partners now are:

– 777 Bison Ranch, South Dakota
– THB Grasslands, Wisconsin
– Stangel Ranch, Oregon

All the ranching areas allow earth to naturally replenish and the animals to roam freely.
6. Why is there a minimum order rate at $150?
The process of shipping by The Honest Bison is quite lengthy. They cover the meat in frozen ice and transfer it via temperature-balanced vehicles.

Hence, the process is not cheap and a minimum buying limit has been set.