Adplexity Review: 360 Degree View of The Best Spying Tool
Ever heard of competitive intelligence? Market competitors spy on each other's ad strategies to know what's working for them to acquire customers and sell products. Competitive intelligence is no crime but a subtle way of improving the marketing strategies based on open competitor research. With this Adplexity review, we bring to you the features of Adplexity – one of the best competitive intelligence service and tool providers.
After reading through this detailed and honest Adplexity review, you'll get to know how Adplexity works and what are its multiple variants to spy on competitor's mobile, native and adult ads.
Introduction
Digital Marketing is a very subjective exercise. Strategies that work for your competitor might not work for you & vice-versa. However, this thought can be contemplated by tracking every single metric such as organic web traffic, social media metrics and blog visits and more. Tracking makes you improve on your upcoming marketing campaigns.
Many digital marketing exercises such as social media marketing, influencer marketing, and organic marketing work wonders for brands. Launching paid ads is also one of the effective marketing exercises to attract a very targeted set of customers.
Paid ads is not about showing ads only on search engines against a particular keyword. LinkedIn, Facebook, YouTube and other emerging social media and content platforms are leveraging the power of paid ads to provide customers to brands.
How Paid Ads Work?
The concept of paid ads is not rocket science. You collaborate with a content or search engine platform to advertise your products and services. In exchange you pay them a specific cost for each click your potential customer does on your ads.
However, there are few best practices that you need to follow in order to get the most out of your paid ads.
Create videos or banners with high quality.
In sponsored ads banners, use bright colors to attract eyeballs.
Define a very targeted customer persona such as senior level employees or manager level employees.
Set your search engine ads (Specially Google ads) for buyer-intent keywords.
Define very targeted geographic location such as California in USA or Sydney in Australia.
Don't keep the ad videos more than 30 seconds.
The creatives should show spot-on content like numbers you can increase for your customer, brands.
Don't choose the lowest Pay Per Click (PPC) plan of your ad provider. Always go for a bit higher PPC plan than the lowest.
Don't forget to provide a timeline to your ads e:g; one week, 15 days, one month and more.
Get The Most Out of PPC Marketing
With the potential of paid ads small business owners with tight marketing budgets can acquire long-term customers. However, to justify your limited spendings on marketing exercises, don't shoot in the dark. Go data-driven. Analyze your competitors best practices and apply the same to get the most out of your marketing efforts.
Invest in tools like Adplexity and closely review some of the following traits in your competitor's ads:
Keywords your competitors are ranking for on Google.
Ads promoting particular offers or campaigns by fellow affiliate/advertiser.
Browsers and OS platforms where the campaigns are running successfully.
Landing pages for the ads.
Similar ads running on more publications and websites.
With tools like Adplexity, it becomes easier to remain ahead of the competition and keep an eye on competitor's records.
What is AdPlexity?
AdPlexity provides a wide range of ad spy tools for ads running on mobile, desktop, native ad traffic source, push e-commerce products/services and using mobile network carriers. It also comes with a heap of superb spy features that assist you to find the details of profitable ad campaigns worldwide.
Adplexity reviews each and every aspect of your and competitor's digital marketing campaigns. With such insights, you can strategize your marketing campaigns. Furthermore, it will help you run better and attractive ads. The reports have data visualizations that helps you to understand the latest trends in the market and industry.
AdPlexity supports all the major countries. In Asia it has support in Vietnam, Indonesia, India, Thailand, Malaysia, Israel, Turkey, and Venezuela. In Europe it has support in Sweden, France, Luxembourg, Italy, Switzerland, Poland, Russia, Germany, Netherlands and more. It also gives support in North and south American countries such as Brazil, United States, Mexico, Canada, Argentina, and more.
AdPlexity Products Review
AdPlexity offers a wide array of products and services. All your requirements will be met by AdPlexity's comprehensive list of tools. If you want to know about an ad campaign in a particular location only then you can filter it out and be able to know about ad campaigns you are looking for.
For this detailed Adplexity review, we closely scrutinized the pricing, benefits, features, and limitations of all the Adplexity products. So, let's not wait any further. Scroll down to any of the Adplexity product you want to buy and check out how Adplexity can help you in lead generation and PPC.
AdPlexity Mobile
According to a Statista report, 63 percent of paid Google search clicks in the United States originated from mobile. With AdPlexity mobile, you can keep a track of your competition's most successful ad campaigns on mobile.
You can also analyze metrics such as trends in ads, targeted devices, browsers and publishers. Mobile uncovers all the profitable pop-up ads and outgoing URLs.
Some of the major players that trust Adplexity Mobile are Clickbooth, Mobidea, Fluent, and MobVista.
AdPlexity Mobile Pricing
AdPlexity mobile comes at $199/Monthly. You can apply our AdPlexity mobile coupon codes to get the product for just $149/Monthly.
To grab exciting offers and discounts on your purchase, use our latest adplexity mobile coupon codes.
AdPlexity Desktop
With AdPlexity desktop, you can find successful desktop ad campaigns and also filter them by keywords, advertisements, publishers and affiliate networks.
As AdPlexity is one of the best affiliate marketing tools, you can do much better in sales simply by spying on the successful affiliate campaigns for desktop sources all over the world. It enables you to uncover profitable campaigns running on desktop popup traffic sources.
AdPlexity Desktop Pricing
AdPlexity desktop comes at $199/Monthly and offers notable features. We advise you to use our AdPlexity desktop coupon codes to get it for $149/Monthly.
To grab exciting offers and discounts on your purchase, use our latest adplexity desktop coupon codes.
AdPlexity Native
Native advertising is a kind of paid advertising, which adapts the look, feel and function of the platform where the ad appears. The ad banners gel well with the native platform that they don't really look like ads which is why they perform well.
AdPlexity native keeps track of all competitors' ads that are running on the Native Traffic Sources. You can find ads running on the seven most popular native ad traffic sources such as RevContent, MGID, Taboola, Adblade, Outbrain, Yahoo Gemini and Content. Another feature allows you to download all landing pages in multiple formats (images, CSS, javascript and more) in a zip file.
AdPlexity Native Pricing
The pricing of AdPlexity Natives quite high as it comes at a price of $249/month. With AdPlexity native discount you can get the AdPlexity native for $169/Month.
To grab exciting offers and discounts on your purchase, use our latest adplexity native discount codes.
AdPlexity eCommerce
Amazon is the king of eCommerce paid ads. They run expensive paid ads for almost every product they have on their platform. As digital media and platforms are easily accessible, there are more marketing campaigns, especially in eCommerce.
So, how can it be possible for Adplexity to leave eCommerce behind? AdPlexity eCommerce allows you to easily track all of your competitor's most successful eCommerce products and stores.
AdPlexity eCommerce easily uncovers the best selling products based on the data of real and genuine visitors/buyers. You only need to search and filter through 70,000,000 products running on ads across the globe. Adplexity eCommerce has a large database so you can spy on more than 10,000 eCommerce stores. You can even look after your competitor's best revenue-boosting apps that he doesn't want to share.
AdPlexity eCommerce Pricing
AdPlexity eCommerce costs you $199/Month. Grab 25% Lifetime Discount on AdPlexity eCommerce with AdPlexity eCommerce coupon code for $149/Month.
To grab exciting offers and discounts on your purchase, use our latest adplexity ecommerce coupon codes.
AdPlexity Push
With AdPlexity Push, you can get real-time data from the most popular push networks such as — propeller-ads, Leo-cash, MGID, data-push, evadav and many more. Using AdPlexity Push, you can uncover your competitor's most profitable ad campaigns on Push Traffic Sources.
You will also be able to check out the comprehensive data on profitable push campaigns running in more than 82 countries and find the profitable affiliate ads form over 100 CPA Networks in just one click. It also lets you download landing pages with page dependencies — images, CSS, java-script and all can be downloaded in a .zip file.
AdPlexity Push Pricing
AdPlexity Push costs $149/Month. But using our AdPlexity push coupon code you can get it for $129/Month. To grab exciting offers and discounts on your purchase, use our latest adplexity push discount codes.
AdPlexity Carriers
With AdPlexity Carriers you can browse your mobile campaigns in foreign geolocations. It allows you to use REAL 3G/LTE proxies from more than 80 mobile carriers in 30+ countries. Its Carriers allows you to see the full conversion flow of the offers that you're promoting. Also, you can easily unveil the carrier-specific offers used by the smart links. Increase your profits by up to 50%.
AdPlexity Carriers Pricing
The price for AdPlexity Carriers is $149/ For 500 MB Data Transfer. Using the AdPlexity carriers coupon code, you can get AdPlexity Carriers for $129/Months and get a 10% Lifetime Discount Offer. To grab exciting offers and discounts on your purchase, use our latest adplexity carriers coupon codes.
AdPlexity Adult
By using AdPlexity Adult you can identify most profitable ad campaigns on adult traffic sources for your competitors. You'll be able to scan through 75 countries' data using Adplexity Adult. You can also filter the data by keyword, advertiser, and affiliate network.
AdPlexity Adult is available for $199 per month or $1,990 per year, per user. If you find this price higher, use our AdPlexity Adult coupon code and get up to 35% discount.
How to Use AdPlexity?
Choose The Right Adplexity Product
You can choose one of the Adplexity tools amongst mobile, desktop, native, e-commerce, push, or others and get started. AdPlexity – mobile, desktop, native, e-commerce, push, or others, choose one of the tools and let's start.
Now, we will show you the AdPlexity desktop and how to pin down the profitable ad campaigns on Desktop Traffic Sources easily.
You will find the search modes by keyword on top of the screen. This means you can search for ads with the keyword you want on the landing page.

Apply The Right Filters
You can choose to pin down your search using the various filters, such as days running ads, device types, ad types, targeted geographies, language, traffic sources, affiliate networks and tracking tools.
We have to choose fresh ads and set minimum running for the last 7-10 days in the starting.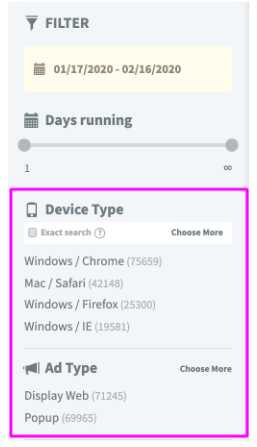 For the selected keyword, apply the language filter and select the language you want. For example, we are selecting 'English'. And in the next step, we will be choosing the country. Here, we are choosing 'United States' as a target country (you can choose the country according to your target).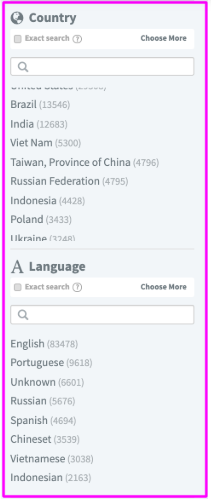 You can also opt for the traffic source and affiliates networks.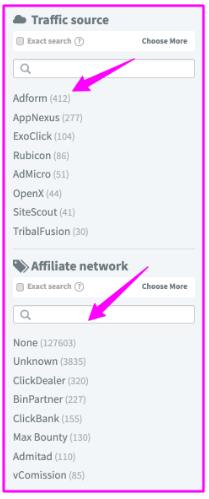 After applying filters, you can see the best ads campaign with information on each ad such as – number of hits, targeted devices, span of running ads, traffic sources/networks and others as well.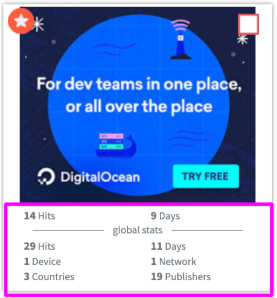 Review Adplexity Data & Find Insights
Now, you need to hover your cursor to any ad and you will get all the information in detail, choose the one accordingly.
Clicking on any of the ads preview will redirect you to a page where all the honey is gathered by this tool.
You will get detailed insights like — ad trends, bid history, week trend, device types, publishers by duration, traffic source by volume and others and also be able to see the level of the minute details which will be available with the help of AdPlexity. It offers everything that can help you in finding profitable ad campaigns on any traffic source.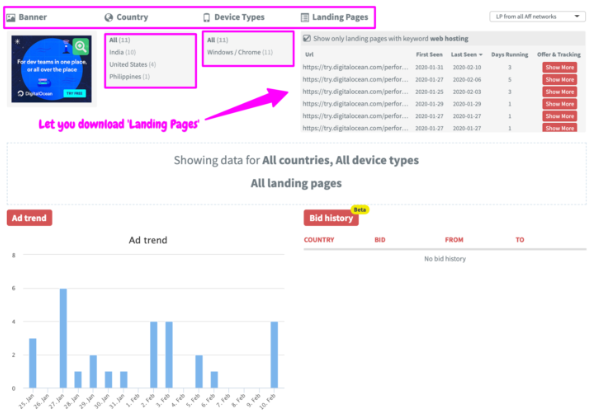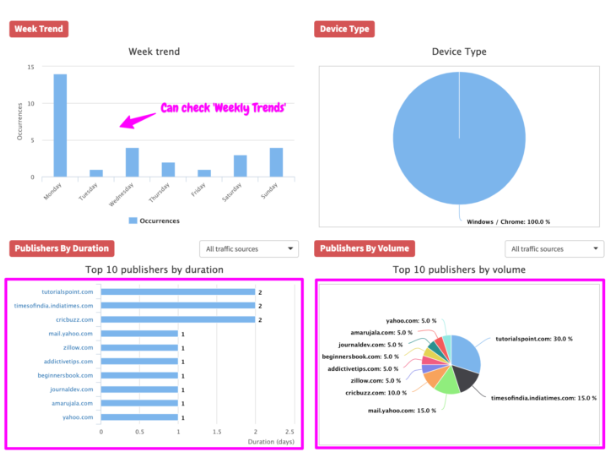 Doubts About Using AdPlexity
Say NO to confusion and a big YES to AdPlexity.
AdPlexity just opens all the ecosystem of internet marketing for you. From the successful marketing ads campaign to the graphics, landing page, product strength, social media interaction, and revenue-boosting apps, AdPlexity spies on everything.
The best part of using AdPlexity is that you don't need to be tech-savvy, thanks to its friendly GUI.
In this Adplexity review, we found that it tracks and uncovers most of the ad campaigns which are deeply hidden. It also finds real-time insights from ad campaigns in more than 75 countries, giving an affiliate marketer the freedom to experiment, research, and succeed.
The market research about the competition products, marketing strategy and their marketing campaigns will be available and analyzed without exhausting any manpower. It takes less than 30 minutes to spy on ads and find valuable insights.
Reviewing Adplexity Pros
AdPlexity can provide ad campaigns in mobile, native and desktops.
It reduces the manual work of doing market research and runs automated reports.
Adplexity can analyze campaigns by targeted device, traffic sources, publishers and ad trends.
It can analyze ad campaigns from over 75 countries.
It enables you to download every landing page in a .zip file.
Adplexity's game changing Real-time insights on campaigns running on desktop ad exchanges are very helpful
The report can be customized with various filter options such as keyword, advertiser, publisher, affiliate network and much more.
It allows you to search ads marketing affiliate offers from 100 affiliate networks.
Unearth campaigns running on the 7 most powerful native ads traffic source
Reviewing Adplexity Cons
There's no free trial for any Adplexity version.
No pin-point search is given for a particular ad campaign, which is something required rarely.
An ad alert option is not available.
No helpful guide is available for the beginners to start the research.
Bottomline
AdPlexity is a native ad spy tool. You can use and test AdPlexity in all the terms. As a marketer you can know all the ad campaigns that work successfully in the given area for their products. They also have evolved in terms of their interface, loading time and also products. With all the experience in affiliate marketing, this tool is built to absorb all your research needs to run successful marketing campaigns.
FAQs
1. Is AdPlexity the best ad spy tool?
AdPlexity is a native ad spy tool that breaks up the different aspects of affiliate marketing. It creates a separate product for each according to your requirements. It also covers ad campaigns from around 75+ countries and in real-time. This in return saves you from a lot of manual work and precious manual efforts. Even with brief information about AdPlexity, one can say yes it is one of the best ad spy tools. 
2. Is there any AdPlexity free trial?
No. AdPlexity does not offer any free trial for its products. But there is a refund option if you find service unsatisfactory.
3. Why is AdPlexity better than other ads spy tools?
AdPlexity has simplified the process of tracking successful Ad campaigns, even if they are hidden in pop-up. AdPlexity has a comprehensive tool that has divided all the aspects of marketers' needs in different products. 
4. How can I use AdPlexity Coupons?
You can easily apply Adplexity coupon codes from our website and can get the tools at heavy discounts. We strongly suggest to go through this Adplexity review before applying any of the coupon codes. Every coupon code is subjected to product categories.
5. What Ad Networks does AdPlexity Support?
AdPlexity supports both pop-ups and displays web networks. Among the pop-up networks supported are ad-cash, pop-ads, pop-cash, and propeller ads. Display web networks supported include app-Nexus, openX, CPM star and many more. 
6. How to cancel AdPlexity subscription?
To unsubscribe from AdPlexity: 
1. Go to the Settings.
2. Click on the Subscription and Billing Information.
3. Click on the Unsubscribe button.
4. Afterward, you will receive a message confirming your cancellation.