Jungle Scout Launch Review: Features, Benefits & Pricing Details
If you are a seller at Amazon, what would be the best insights to scale your research?
It may be the product name, its ratings, reviews, price, and estimated sales, etc. Jungle scout is one of the best Amazon product research tool, which rapidly offers valuable data for product comparison. Recently, Jungle Scout introduced their new product called Launch. It helps the sellers launch and promotes their Amazon product within Jungle Scout. In this article, we'll educate you about the mindblowing Jungle Scout Launch Features.
What is Jungle Scout Launch?
Jungle scout is created by sellers for the sellers. Launch is their new product to help sellers drive sales through targeted marketing strategies. Isn't it exciting and simple? If you think it's not, you'll start believing it by the end of this article.
As soon as Launch was introduced, it built quite a reputation as a formidable product research tool. Jungle scout launch has two major components that make it outstanding than others.
1. Email Campaigns

Did you know! Sellers who engage with their customers through emails are likely to get 8X more engagement. Email campaigns are the lifeline of sellers. They connect with their customer to get feedback on their product.
Jungle scout launch provides its users a fair customer experience through customized email campaigns. The sellers can now follow up with their Amazon customers to know if they received the product, and their feedback and purchase experiences.
This feature from Jungle scout launch is marked safe as it uses Amazon's actual Buyer-Seller messaging system. On top of that, it is automated and anonymized, sparing you the pain of customizing and sending emails manually.
Why choose an email campaign from Jungle Scout Launch?
To drive a smooth customer engagement process
Improve customer experience beyond limits
Improve page ranking among the competitors
Achieve a better conversion rate
Improve sales, go automated and reduce manual efforts
2. Advertise on The Go

Product promotions are a vital part of any sales campaign. What if you get a promotional marketplace, specially curated for you, to advertise your exclusive products on Amazon with a discount? The second feature of Jungle Scout Launch offers it.
Once you have planned for your promotions and created your product promotion, it will start appearing on the Jump Send Marketplace. You know how popular is Jump Send among buyers.
Thousands of buyers actively looking for deals and coupons can see your product promotion. They will be able to request you a coupon code to purchase your product. Put exclusive discounts on your products to improve the visibility on jump send and to rank it out of your competitors.
Why Choose Product Promotion from Jungle Scout Launch?
It's easy, and simple to use
Helps you improve your product rank and get visibility
Makes you stand tall in a competitive market
Accelerates your sales
The makers of Jungle Scout Launch boast about its features being top-notch and seller-friendly. Both email campaign and product promotion features drive you through a step-by-step process. It ensures that you are doing the right thing. With such support, you can establish your product promotion on Jump Send in time no more than 20 minutes.
Pricing Details
Jungle Scout has always thought of its customers and offered sensible price ranges for a variety of them. Moreover, for the Launch Features, the price will be set after the 7-day free trial. The details to free trial are below in the article.
The payment level is variable and depends upon the monthly orders in your Amazon Seller Central account. The initial plan is of $49 per month if your 30-day order count is in between 0-500. The plan varies accordingly.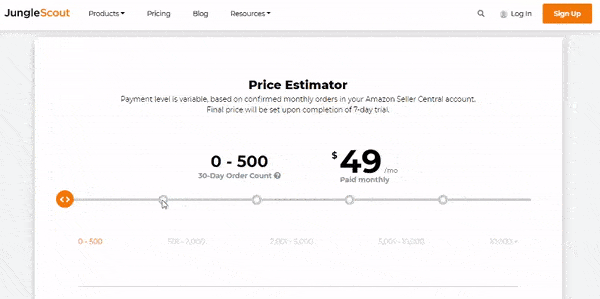 Benefits of Choosing Jungle Scout Launch Over an Average Joe
You get a plethora of benefits that other Amazon product research tools won't offer. To name a few:
1. Skyrocketing Sales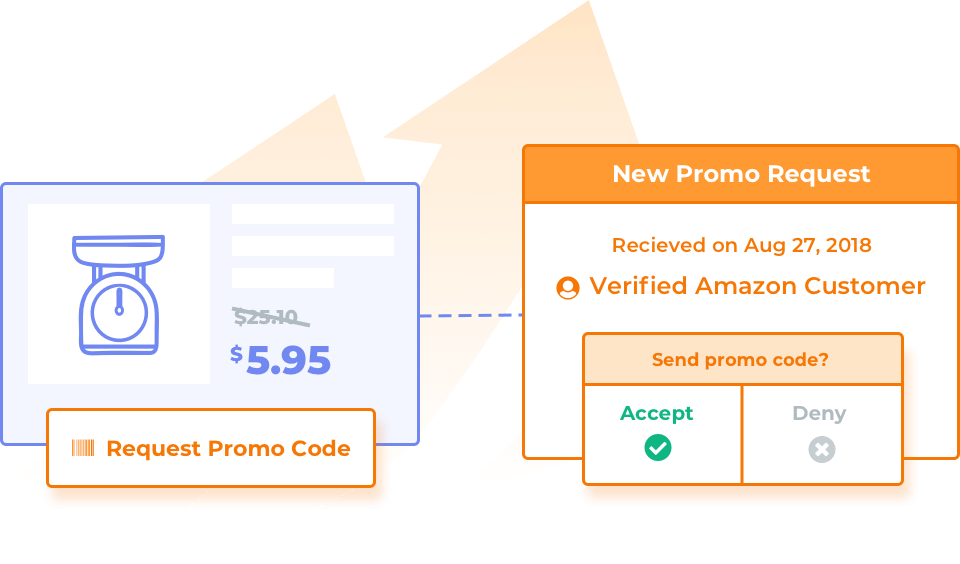 With jungle scout launch there are no limits in sales. It allows you to interact with thousands of buyers looking for exclusive promotions in a huge market place. Target them easily with your hard-to-say-no products and coupons and skyrocket your sales.
2. Encourage Customer Feedback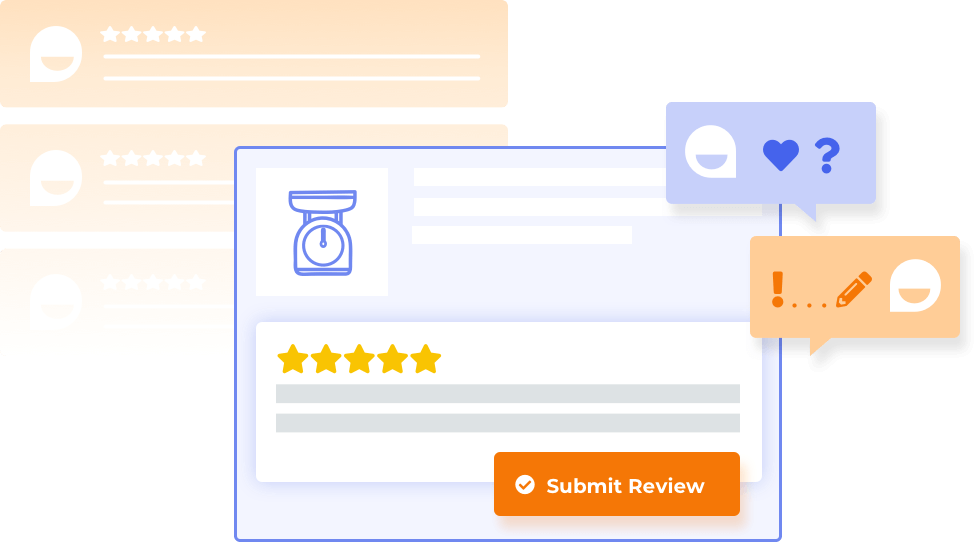 Customer feedback is an important aspect of sales strategy. If the customer is happy, the product is happy. However, not many customers on Amazon spare time to sit and write feedback. Jungle Scout Launch features allow you to send custom, personalized emails to the buyers. A targeted email created especially for a buyer improves the chances to get positive reviews.
3. Drive Customer Experience Through Automation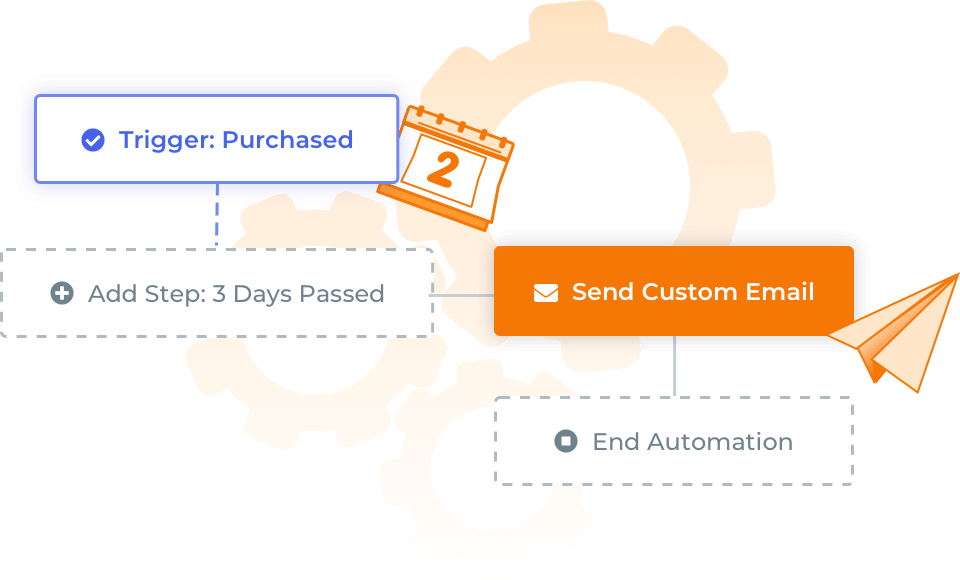 Enter the world of automated sales strategies such as automated emails. Reach your buyers at the right time. Map your customer's journey, during order confirmation, shipping updates, refund requests, or delivery notices. by getting data through automated emails. It'll help you understand the behavior of your customer.
4. Reduce Negative Customer Reviews
When does a customer give negative feedback to your product? When the product is damaged, or when the refund request is delayed. An automated email for feedback right after the customer receives the product, is a great way to reduce the negative feedback online. Moreover, you can pro-actively reach your customers with automated emails as soon as they put a refund request. Such a gesture will make the customers fall in love with you.
Fly high and go Global with Jungle scout launch features. The email features are supported in 8 geographical locations. Send automated customer emails for your Amazon Seller Central accounts in the USA, Canada, Mexico, UK, Spain, France, Italy, and Germany.
New to Jungle Scout?
Try it before you buy it!
If you are an Amazon seller and not using Jungle Scout Launch, you might lose a few high revenue customers. Try out Jungle Scout Launch features for seven days, absolutely free. If you want to try the pro version, we have got you covered with exclusive jungle scout discount code.
You might need your Amazon MWS keys to get access to the new features.
Conclusion
On the other hand, if you are an existing jungle scout customer, it's even simple for you. All you need to do is switch from research subscription to seller plan. Use your MWS keys to connect your JS account with your seller central account. This will result in automatically getting access to Jungle Scout Launch features.