Viral Launch Review: The Best Tool For Amazon FBA Sellers
Today, we are going to present to you an extensive Viral Launch Review with noteworthy specifications. But before that, you may wonder what all the craze is about this Amazon FBA tool?
Do you know that every year more than a million sellers join Amazon?
With 9M sellers present in total and among them, about 2.5M active worldwide, Amazon has certainly become the go-to marketplace for most sellers and retailers.
If you are already an amazon seller and want to expand your business to other platforms such as eBay, Walmart, etc,. it's vital to have an online management tool that makes your work easier by collaborating all your E-commerce stores under one roof. One such solution is Sellbrite. Learn more about Sellbrite and use our Sellbrite promo codes to get a discount of 60$ on your purchase.
However, being on the most famous e-commerce platform like Amazon does not ensure your success. For that, you do need quality products but that's not all.
From the trending strategies to newer sales planning, everything needs to be in structure. And this is where tools like Viral Launch come into account.
What is Viral Launch?
Viral Launch is an easy-to-use Amazon seller tool. It is a multi-function platform- a total package helping you own competitive advantage over others.
And how exactly can you do that?
If you are a seller on Amazon, you can utilize this magical intelligence platform for the assessment and evaluation of competitors. You can spot the right opportunities for progress, and also do optimization of product listings, to name a few.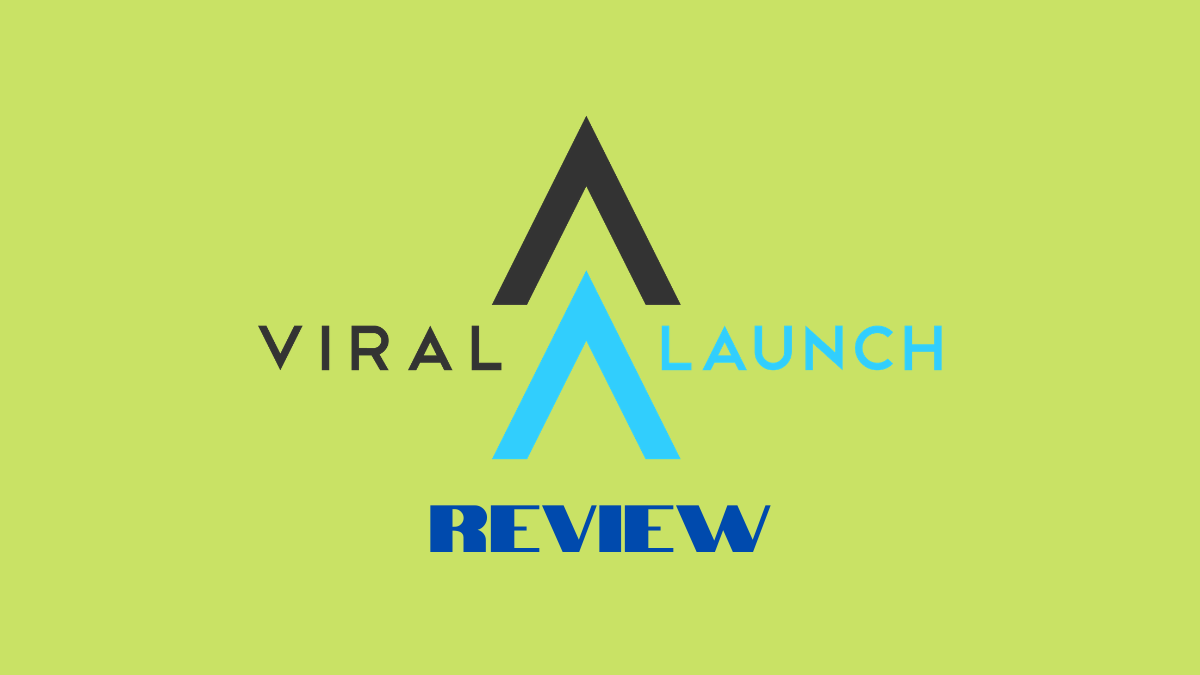 More on Viral Launch
In this Viral Launch review, we will discuss the several elements that this tool comprises and subsequently the important points.
Viral Launch has been an integral part of the Amazon community for more than four years and it has aided in driving over $8 billion in sales on this platform. And all this has been accomplished because VL focuses consistently on the growth, reach, and satisfaction quotient of users of the platform.
A few things that the Viral Launch team promises are:
Robust Data & Automation: The tool package comes with an admirable and top-quality data science team coupled with insights backed by Artificial Intelligence. It can give you the edge you were looking for.
Seamless Integration: Here, all the tools can function collectively hassle-free, i.e. you no longer need to go back and forth and compile everything into spreadsheets. That is to say, all the tools are integrated at the same place and can work together in a convenient manner.
Result Driven Features: It not only promises, but it also shows proof through amazing results. This suite has the right tools and services that can actually give your brand the boost it just needed. Meanwhile, from increasing sales to better future strategies, implement and see the results.
Constant Improvements: The team is always working on raising its own standards in terms of performance, accuracy and speed. You can also have a look at what's new in their blog.
Comprehensive Education: You may be a newbie when it comes to making your business online and shifting to e-commerce platforms. But Viral Launch guides you the right way. From free easy-to-access extensive to-do guides and how to sell and similar podcasts, resources, you will be well-acquainted with the nitty-gritty of Amazon selling in no time.
Viral Launch Features
What is the secret that makes Viral Launch so desirable by sellers and retailers all over Amazon? Viral Launch helps to push you to the top of the Amazon FBA niche or in the words of the tagline: Better Visibility on Amazon.
Here's what the package offers:
How Does Viral Launch Work?
We now present to you an elaborate sketch of Amazon's most interesting Search Engine Optimization based tool package.
In this Viral Launch review, we will break down some important features for you to have a clear idea.
Amazon Product Research Tool
As an Amazon seller, you probably know that the marketplace has become highly competitive. Hence, choosing the right product is a noteworthy indicator of success or failure for your business. Viral Launch has helped thousands of businesses reach their success pinnacles and now it's your turn to achieve it all. Many of them say it's the best amazon product research tool for sellers.
What does the Amazon Product Research tool package have in store?
We have already learned about some of the important features like Competitor Intelligence, Market Intelligence, Keyword Research, and Product Discovery in the earlier section. Now, the Product Research tool is a compilation of all these functionalities and can help you achieve brilliant results if utilized effectively.
Let me give you some fascinating insights:
Amazon Data on 200 million+ products
More than 100 search filters
Top sales-earning keywords at your fingertips
Use of Opportunity Scores and Sponsored Ad Bids
Chrome Extension
This is just a snippet of the total extensive value pack.
You can find interesting ideas in just three clicks. Priority scores, search volume, and other metrics can then help you rank higher on a keyword basis.
You can now get a hold of your competitors' sales tactics and advertising strategies and develop your business plan accordingly. From quick filter to accurate tracking, this platform gives you access to everything related to extensive product research for potential markets.
In addition, if you want to learn more apart from our viral launch review, you can have a look at this video where Casey Gauss, CEO of Viral Launch has guided you for successful SEO aided research.
Amazon Competitor Tracking Tool
A seller must be aware of both the ups and downs of its competitors.
When it comes to e-commerce platforms like Amazon, the rise in the ranking of your competitor can be alarming whereas a decrease can be a beautiful opportunity.
Monitoring your competitors' journey is a must. This helps you have insights about their success strategies and also weakness attributes that you should avoid and capitalize on.
Reverse ASIN Lookup: This feature helps you track ASIN's keywords and also the sponsored ad movements.
Hourly Keyword Tracking: There is this focus keyword option which when clicked will help you experience hourly keyword tracking for organic or sponsored ranks
Deep Product Analysis: This is one of the most significant features. You can now set up notifications to learn exactly when there is a huge change in your product.
The above mentioned are a few of the several features that the Amazon Competitor Tracking Tool entitles you to. If you want to learn how to track and monitor competitors on Amazon, here is a video by Lindsey Todd, Amazon Expert that will give you a kick-start with Viral Launch.
For instance, you can stay up-to-date with keyword rank spikes through notifications and maintain market dominance over others via clever strategies based on your top competitors.
Amazon Keyword Research Tool
We have already mentioned this before while discussing several features. As rightly stated, "Keywords are the lifeblood of sales on Amazon." Do you know that online searching trends are changing with every passing minute, rather than seconds?
How can you rank higher on Amazon FBA and increase your sales on a large scale if you do not know the exact keywords your product is trending for?
Read carefully, this is the most important part of our viral launch review. The Amazon Keyword Research Tool, here, comes to the rescue. The AI system of Viral Launch can automate your entire keyword research process. With the parameters like search volume and Reverse-ASIN Lookup, you, for instance, can reverse engineer the success formulae of top sellers.
From implementing keywords that can drive up your sales to navigating across hidden gems that your competitors lacked, this will aid in increasing the visibility of your product by multiple times in front of thousands and millions of customers.
Amazon Keyword Tracking Tool
You have done your product selection and also done proper keyword research to rank at the top. What now?
Do you want to check where you now stand in terms of your ads?
Viral Launch can do Digital Shelf Mapping so that you can understand what is bringing potential customers right to your products. What can you track with the help of this Amazon Keyword Tracking Tool?
From organic keyword and sponsored ads to competitors' organic search results you can track anything and everything, and that too on an hourly basis. You can access the Brand Builder or Data Hunter package depending on your tracking rate and requirements.
Amazon Advertising & PPC Tool
Increase your profit percentage through paid-per-click advertising.
That is what this new Amazon tool is all about.
When you have access to both PPC and organic data, it can do wonders. Access to more data will help you analyze faster and with more ease. This tool gives you an automated methodology so that you can optimize PPC campaigns and compare those results to organic ones.
Kinetic provides you a different level of sophistication and also cross-platform support. Amazon sellers can now pull worthy insights and raise their effectiveness. Figure out the strategy that will work best for you and progress accordingly.
Product Launch
Improving sales and driving external traffic is the top priority for every single seller on online platforms. Uber Launch is available at $150 only for one time. So, just grab exclusive features like statistical data, coupons and expedited scheduling.
Amazon Product Launch is a promotional giveaway with great discounts so that you can raise your brand awareness across one of the best platforms available for online selling.
Viral Launch Pricing
Viral Launch has multiple pricing options as they have multiple products. You can buy the best suitable product for your business. Check out our viral launch coupon codes and get an exclusive 10% OFF on your subscription for any product. Check out below for more pricing details:
MI Extension
If you are a researcher planning to master the market dos and don'ts, we will recommend you the MI extension plan which comes at $18/month.
With this, the things you will get access to:
Analyze Sales Metrics & Trend Data
Automate Requesting Customer Reviews
Beginner
Are you a budding entrepreneur or someone who is just launching their very first product/set of products on Amazon?
Meanwhile, at $42/month, you can start your online business from scratch with the help of the following features:
Analyze Sales Metrics & Trend Data
Automate Requesting Customer Reviews
Find product ideas
Validate product ideas
You will get to use Product Discovery, Market Intelligence, and Competitor Intelligence tools (3 products, Reverse ASIN tool)
In short, if you want to check how all these functions, you can join the free trial available.
Pro
Pay $71/month and increase your sales performance if you are already a seller on Amazon.
Above all, you can get access to several tools like Product Discovery, Market Intelligence, Keyword Research, Competitor Intelligence (reverse ASIN tool), Listing Builder, Listing Analyzer, and Keyword Manager.
Some features:
Analyze Sales Metrics & Trend Data
Automate Requesting Customer Reviews
Find and validate product ideas
Track top selling products
Search for relevant keywords and automate the research
Analyze your ASIN's listing
Track keyword rankings daily and hourly
Brand Builder
This gives you access to an almost similar compilation of features like the Pro plan. It comes at $106/month. In addition, it permits you a higher number of keyword research both on a daily and hourly basis.
This package lets already existing famous brands gain more success and brand awareness.
Kinetic
By now, you already have knowledge about the Kinetic PPC tool offered by Viral Launch.
If your established brand name needs a boost in sales performance and you want to give in less effort and more inputs, this is the perfect plan for you. At $166/month, you can play with both organic and PPC ads.
With this you can:
View more PPC data and insights
Automate your PPC strategy
Bottomline

The software suite that helps you rank above your competitors, has its own competitors in the market. From Helium 10 to KeyworX and Sellics, there are several products having similar features and offering tools like Viral Launch.
Despite all the competition, the reason Viral Launch stands out is its comprehensive, all-in-one planning package system. This has been developed by people having experience in Amazon selling. Hence, this product deals with real Amazon data which helps you gain far more accurate data and insights.
This, as a result, makes your predictions and business decisions much more efficient and clever. Thus, you can always stay ahead in the game.
In conclusion, our extensive review on Viral Launch has covered details about pricing, features, tools, and specialties so that you can have a crystal clear idea of the core of the software. Let me know in the comment, how did you like my viral launch review.
FAQs
1. Which subscriptions have access to the Competitor Intelligence Tool?
Although Competitor Intelligence tool is available in all plans, the allowance depends on the basis of your subscriptions.
Analysis allowances per month as per site is:
Research Kit: 1
Pro Seller: 3
Brand Builder: 100
Data hunter: 250
2. Which countries support the Keyword Research tool?
Keyword Research is now available only for the US market.
3. How many keywords can I track in Keyword Manager?
If you have the Pro plan, then you can track up to 2000 total keywords. Likewise, if you upgrade to Brand Builder, you can get permission for tracking up to 5000 keywords.
4. Can you purchase Listing Analyzer, keyword Manager, and Listing Builder individually?
The above-mentioned three tools come together as the Amazon Keyword Optimization Tools. So they are not available separately. These are only available together for Pro Subscribers.